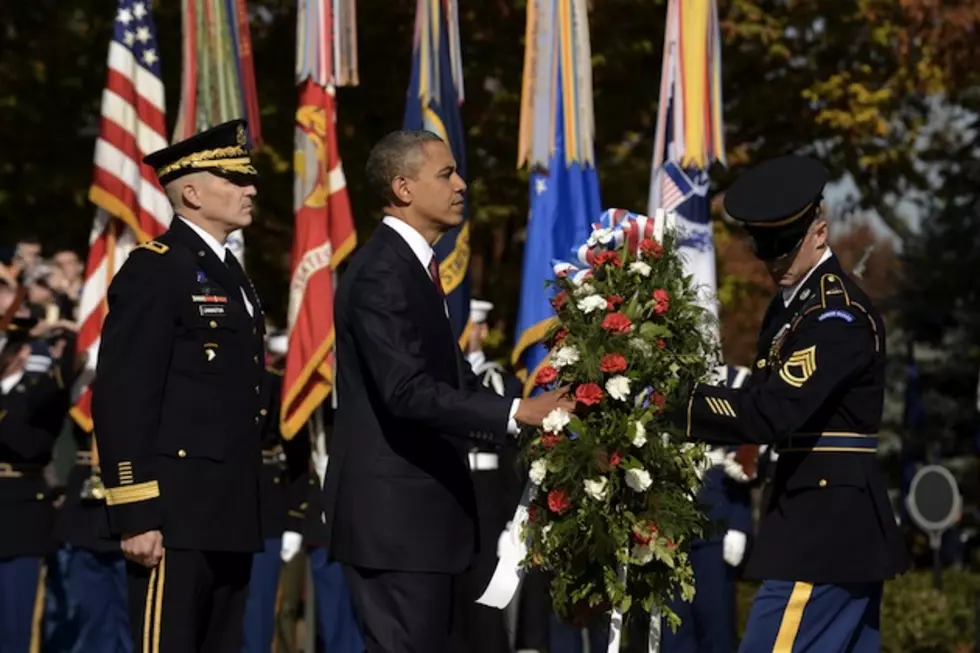 Americans Observe Veterans Day
Getty Images
Millions of Americans took time to observe Veterans Day in cities across the nation on Sunday. Ceremonies, moments of silence and parades were held to thank and memorialize the men and women of the U.S. armed forces who have served the country's military.
President Barack Obama placed a wreath at the Tomb of the Unknown Soldier at Arlington National Cemetery in Virginia and made remarks in praise and tribute to America's military servicemen and women.
"No ceremony or parade, no hug or handshake is enough to truly honor that service," President Obama said.
In New York City, which is still recovering from the effects of Hurricane Sandy, thousands of spectators lined Fifth Avenue for New York City's Veterans Day Parade. Stadiums across the NFL fell silent for a moment prior to games to mark the day.
Events to mark the day were held in Washington D.C., Atlanta and other cities on Saturday. The federal observance of the day is scheduled for Monday. It's the first Veterans Day since U.S. troops left Iraq in December 2011.
More From KLUB Tejano 106.9