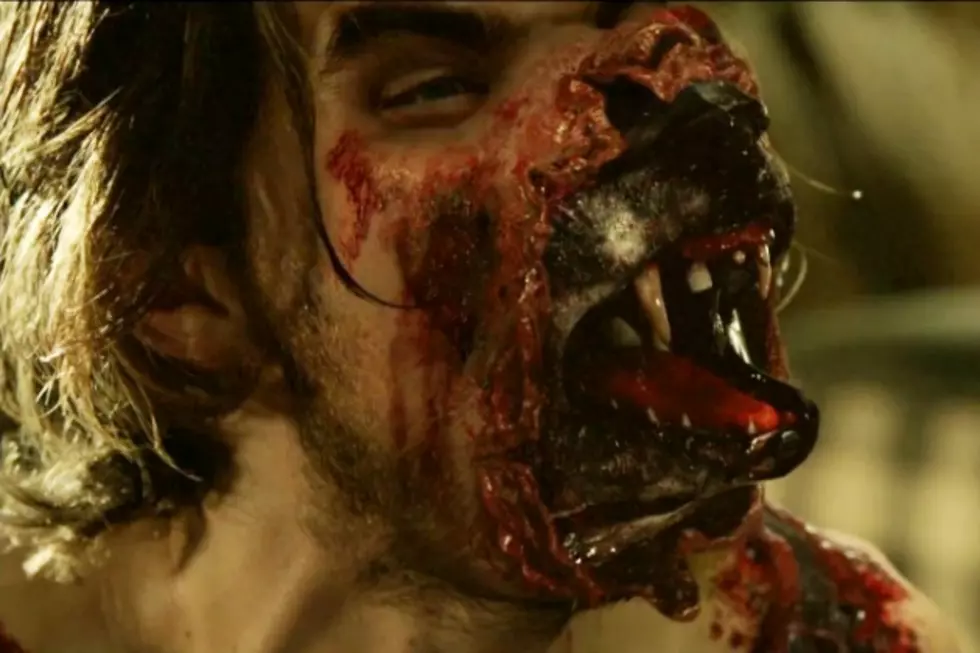 Netflix's 'Hemlock Grove' Red-Band Trailer Is Gory, Gross and Seriously NSFW
Netflix
Netflix might have dipped a toe into mature original content with the Kevin Spacey political thriller 'House of Cards,' but they're all in for Eli Roth's forthcoming horror series 'Hemlock Grove.' Debuting all 13 episodes this Friday, April 19, on the streaming service, 'Hemlock Grove' has issued one last trailer for the series, sexier and more horror-filled than anything we've seen thus far. Be warned of NSFW content, and get a new look at 'Hemlock' Grove inside!
Excited for Netflix's upcoming original horror series 'Hemlock Grove,' but worried it won't have enough bite? All that will change with the release of the new red-band trailer for the series, which goes in every scary and sexy direction you can imagine to get you in trouble at work for watching.
The 13-episode series follows the brutal murder of a young girl at the Godfrey steel mill, while 17-year-old Gypsy/rumored werewolf Peter Rumancek, along with Godfrey estate heir Roman, decide to find the killer themselves. The series stars Famke Janssen, Lili Taylor, Bill Skarsgard (brother to 'True Blood's' Alexander), Dougray Scott, Penelope Mitchell and Landon Liboiron, and takes its base from the original novel by Brian McReedy.
Executive producer Eli Roth previously said of the series' mature content "you want to see the sex and the killing and the violence. What's great about Netflix and Gaumont is you can really push the envelope in that direction." The trailer also shows off the gruesome werewolf transformation sequence, for which Roth hoped to create a horror image that "would really f— up an entire generation."
You can check out the seriously NSFW trailer for 'Hemlock Grove' below, and tell us if you'll binge-watch the series on Netflix starting April 19!
More From KLUB Tejano 106.9