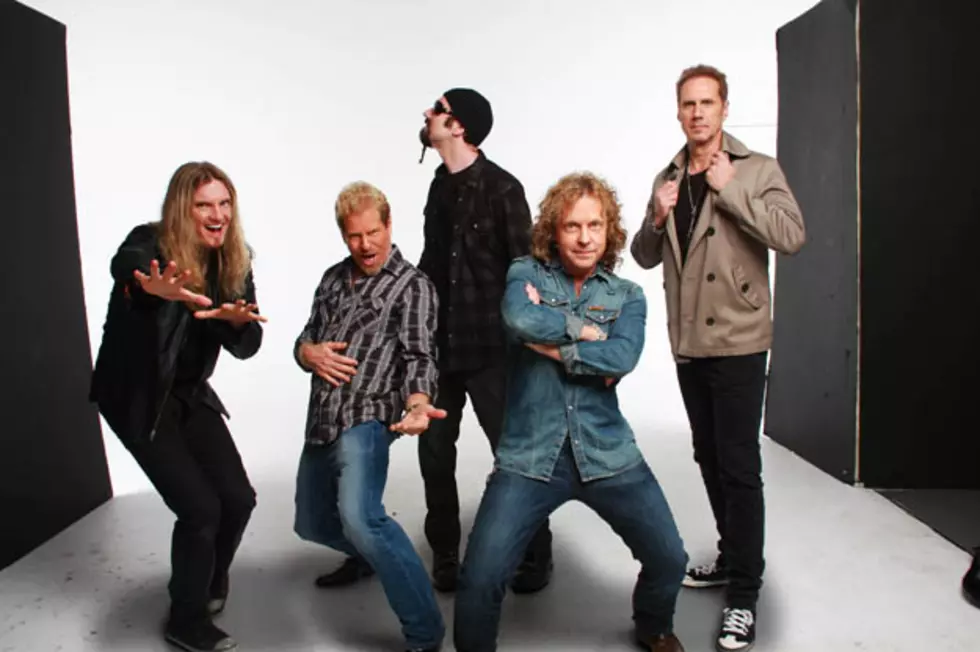 Night Ranger Announce New Live Album And DVD
Night Ranger made their first recorded noise as a group in 1982 with the release of their debut album 'Dawn Patrol.' They're celebrating the 30th anniversary of that moment with the release of a new live album and DVD on Oct. 22.
'24 Strings & A Drummer - Live & Acoustic' was recorded in May at Bob Weir's TRI Studios in San Rafael, Calif. It finds the group looking back acoustically at the "greatest hits" from their ten album catalog, including familiar lighter-launching favorites such 'Sister Christian' and 'Sentimental Street' along with album tracks like 'This Boy Needs To Rock' and 'Let Him Run.'
We're guessing that they had extra sets of strings on hand for the straight up rockers like 'Don't Tell Me You Love Me' and '(You Can Still) Rock In America.' We're especially interested to hear their spin on Don Henley's 'Boys of Summer,' which appears as a bonus track on the CD only. [At the very least, it gives Henley a chance to make a few extra dollars to keep his spot on the list of filthy rich rock drummers.]
The DVD, presented in 16:9 widescreen with a 5.1 Surround Mix and total running time of nearly two hours, adds the video for 'Growin' Up In California' from their most recent release 'Somewhere In California,' plus a making-of featurette on that album.
The current roster of Night Ranger features original members Jack Blades on bass and vocals, Kelly Keagy on drums and vocals and guitarist Brad Gillis. Guitarist Joel Hoekstra and keyboardist Eric Levy complete the band's lineup. They'll soon head over to Canada this fall where they will reunite with Journey, their 2011 summer tour mates, for a series of special concert dates.
More From KLUB Tejano 106.9