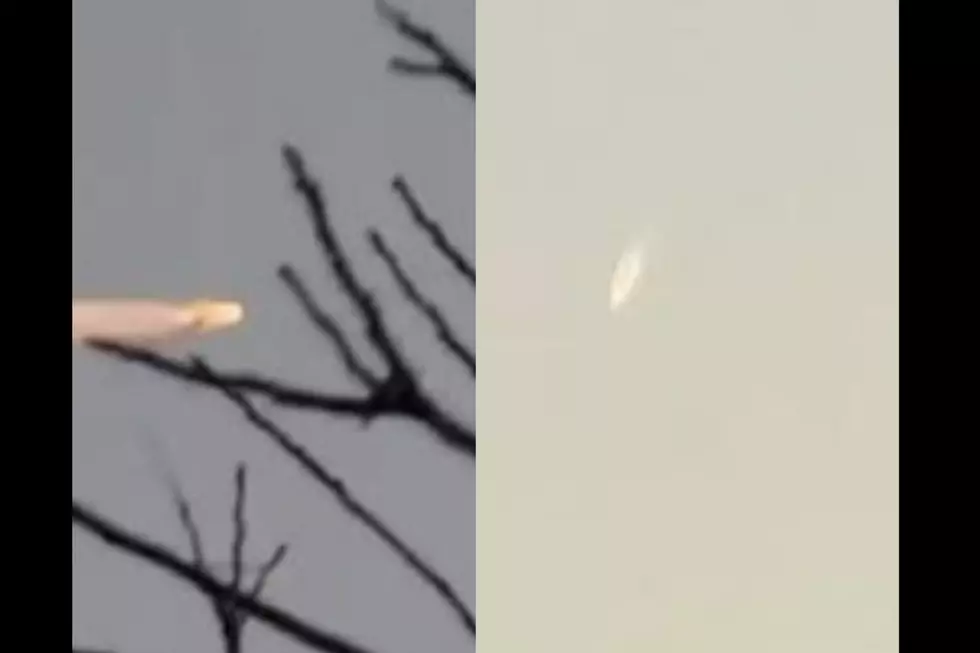 Was a Red Glowing UFO in San Antonio or Nothing Captured on Video
KENSTV Youtube
I have always had a fascination with this topic, especially when something happens in Texas.  Over the weekend, many people reported seeing an unexplained streak of light in the sky. The great thing is that many videos were captured from San Antonio all the way down to Hondo. Most people have a 'man-made' answer for this video. You be the judge, what do you think?
As reported by KENS-TV, While driving her daughter to gymnastics practice on Wednesday evening, Kristen Allen spotted a strange object flying in the sky. She pulled out her phone to record it, capturing the object southbound along Bulverde Road in north San Antonio. The clip was taken just after 5 p.m. as the sun was setting.
The Allens aren't sure what the flying object is but their young sons have their own speculations.
"We kind of thought it was a missile," said Gage Allen.
"When I looked at it, it kind of looks like a plane," said Trace Allen.
Others on the family's Facebook post shared their theories. A few wrote that the object was pushing out contrail, the condensation trail left behind aircraft.
"A friend suggested it might have been a flight from Mexico to Germany so that may have lined up with the timing," said Kristen Allen.
A route on FlightAware shows a 747-8 Lufthansa flying during the time of the Allen's recording, but it's unknown if the object is a plane.
The Allens plan to submit their video for deeper analysis.
"We are definitely curious to know what it is," said Kristen Allen.
LOOK: The states with the most UFO sightings
For each state, we've also included details of famous UFO sightings in that state. Of note is that almost three-quarters of all UFO sighting reports in the United States
occur between 4 p.m. and midnight
, and tend to peak between 9 and 10 p.m. Food for thought next time you're out scoping for alien life. Keep reading to see which states have had the most UFO sightings.
More From KLUB Tejano 106.9