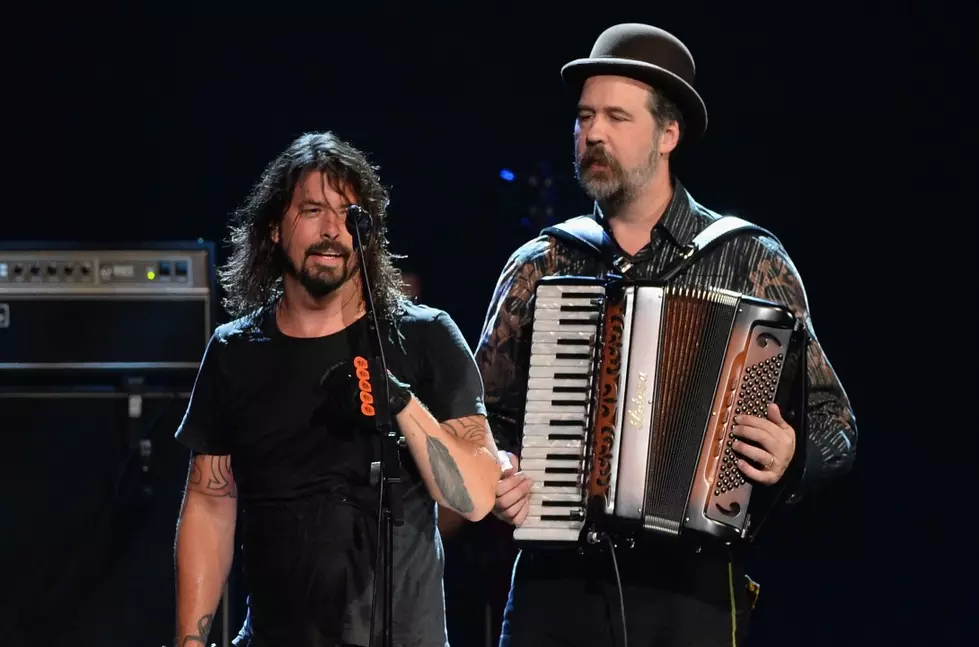 2014 Nirvana 'Reunion' Featured on 'Rock Hall In Concert' Release
Getty Images
Nirvana, Green Day and more are featured on a pair of new Rock & Roll Hall of Fame In Concert releases. Each collection features performances pulled from the 2014 and 2015 induction ceremonies. The 2014 induction saw Nirvana get honored, while the 2015 ceremony saw the likes of Green Day, Joan Jett, Ringo Starr, Paul Butterfield and Lou Reed enshrined in the Rock Hall.
The Rock & Roll Hall of Fame In Concert 2014 effort is highlighted by the reunion of Nirvana's Dave Grohl, Krist Novoselic and Pat Smear with some very special guests. Joan Jett joins the guys for "Smells Like Teen Spirit," Kim Gordon guests on "Aneurysm" and the finale features Gordon, Jett, Annie Clark and Lorde performing "All Apologies" with the band. The exclusive iTunes release is available here.
The 2015 installment boasts 14 tracks, including some stellar collaborations between Ringo Starr and Green Day on "Boys" and Dave Grohl jamming with Joan Jett on "Cherry Bomb" and "Crimson and Clover." Tom Morello is featured on "Born in Chicago," along with country star Zac Brown, during a tribute to the Paul Butterfield Blues Band.
The 14-track collection also features Green Day's memorable performances of "American Idiot," "When I Come Around" and "Basket Case."Rock and Roll Hall of Fame In Concert 2015 is available at iTunes now.
More From KLUB Tejano 106.9