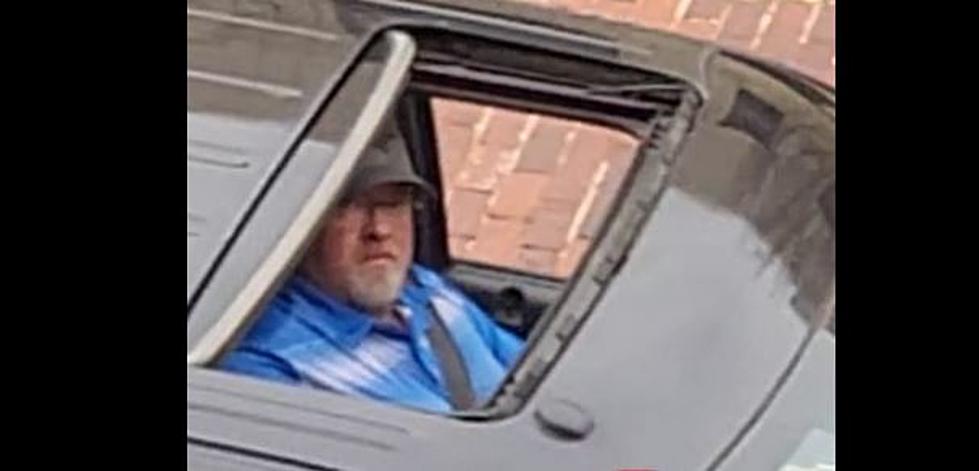 Amarillo Man Arrested for Continuously Driving Around Without Pants
Timothy Marry Facebook
A social media post started to circulate last week about a man who was driving around Amarillo without his pants on. While also, doing other stuff as well, yeah, it's probably what you are thinking. He has been doing this for some time and has been coined the "Polk Street Wanker.' Yes! This is a true story. According to foxsanantonio.com, William Shannon, 47, is accused of driving without pants and pleasuring himself. Timothy Marry posted this video to Facebook and that got the police investigating this creep. The video was captured from the tattoo business where Marry works in the 500 block of Polk Street in Amarillo. The video does contain a graphic image.
---
---
Marry and his wife, Kayla Reyna, said they were "offended, disturbed, and felt violated." They were also worried their children or their customers' children might see him. Police said they identified Shannon from his license plate and his "clear appearance" in the video. This has been going on almost daily since February 21st and the police have been called many times about this guy. Well, it finally paid off, William Shannon was finally arrested.
SA Man Lights Woman's Car On Fire After Being Rejected
According to
KSAT-12,
Jose Espinoza was arrested after he was seen on a RING camera driving by the victim's residence several times on Sunday morning before lighting a fire on the driver's side of the victim's car and pouring lighter fluid into the flames, according to an arrest warrant affidavit. What was the reason? 
She says
he was upset that she did not let him spend the night at her apartment.
LOOK: 25 things that have different names depending on where you live in the US
Sta



cker
compiled a list of 25 different things that have region-specific names using news, dictionary, and academic sources.
More From KLUB Tejano 106.9