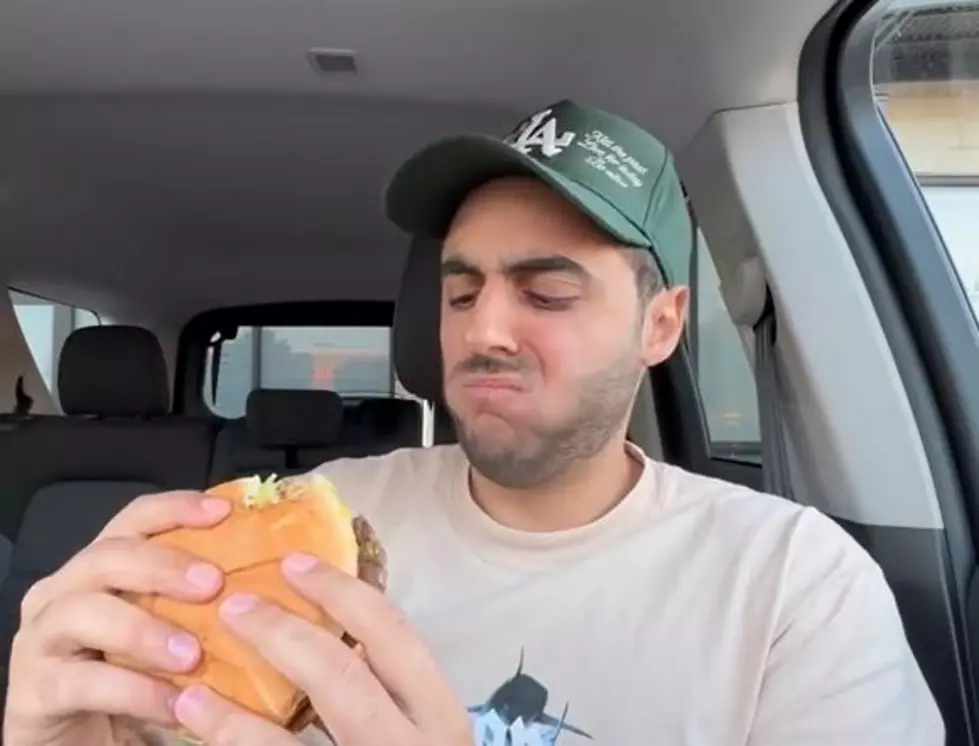 California Man Shreds Whataburger – Calls Meat Synthetic
TikTok:: how.kev.eats
In a viral video posted to TikTok, a California man shreds Whataburger and says In and Out "is on a whole another level." and adds "Whataburger is very overrated." Yeah okay, fella.  In the video, Tiktok user: how.kev.eats tells us he just landed in the DFW and had to put the debate to rest. The video has been viewed over 2.1 million times.
He states that the meat tastes synthetic, and something he calls "the meat-to-topping ratio" was way off. He also says that the Patty Melt sh*ts on the Whataburger, but the only saving grace is the amount of 'Thousand Isand' on the patty melt. Uh! Bro, that is creamy pepper sauce and not thousand Island. This ain't McDonald's. He ultimately rates the W a 4.3 out of 10  Take a look at his critique below and also be sure you read the comments and Texans come out loud and proud!
---
---
TAKE A LOOK AT THIS HEB/WHATABURGER COLLABORATION:
This TikTok video shows a  combined Whataburger and H-E-B convenience store in Hutto, Texas. Thanks to this video, we get a tour of this convenience store that you will only find in Texas.  This store opened back in 2017 I know there are other HEB convenience stores, however, I am not sure if they have Whataburger also on site. Let's take a tour of the HEB convenience store thanks to TikTok user
heb_obsessed.
Does that make this a Whataheb? LOL
---
---
Check Out 15 of the Most Bizarre Texas Baby Names
More From KLUB Tejano 106.9