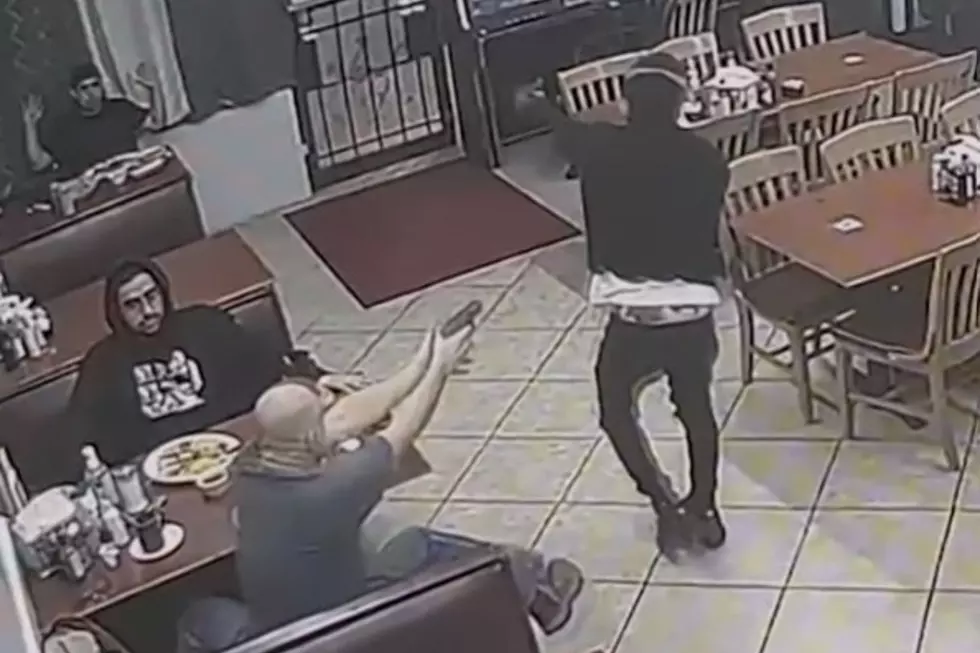 Caught On Camera The Terrifying Moment A TX Customer Kills Robber
Photo Youtube/ KHouston
Sometimes the tables are turned on criminals in action.
This time it ended the criminals life with the entire incident caught on camera.
The video is hard to watch, because you can clearly see the moment a customer inside of Ranchito Taqueria restaurant turns the table on an armed robber who enters the restaurant flashing his gun and demanding money.
Moments later the robber would be shot multiple times himself and those bullets would end his life.
The restaurant was open late about 11:30pm when the incident occurred so there were only a few customers but the evening hours made the scene even more ominous on film.
Houston Police said surveillance video clearly shows how the entire scene went down inside Ranchito Taqueria. The full video showed the customers, witnesses, and the shooter leaving the scene right after the shooting. Bullets holes through the front door of the restaurant offer more evidence to the terrifying incident.
The robber lost his life shortly after he was shot multiple times, it turns out the robbers gun was fake.
Here is the footage police are continuing to investigate now, thanks to KHOU11.
Investigators said after the incident it was determined that the suspect ended up not having a real gun.
The robbery suspect came into the store wearing a mask and gloves but it turns out that his gun was plastic. Houston police offer that the plastic pistol was possibly an aero soft or possibly a little BB pistol.
That's right, the gun the robber was carrying was likely plastic.
Thankfully no one inside the restaurant was hurt, although everyone involved in the incident were badly shaken up over the entire situation.
Top Ten Finds At The Victoria Farmer's Market
If you've never been to the Farmer's Market, this weekend is the perfect weekend to go because there really will be something delicious for everyone and something fun for everyone too!
WEIRDEST DRUG BUST AT THE TEXAS BORDER
More From KLUB Tejano 106.9