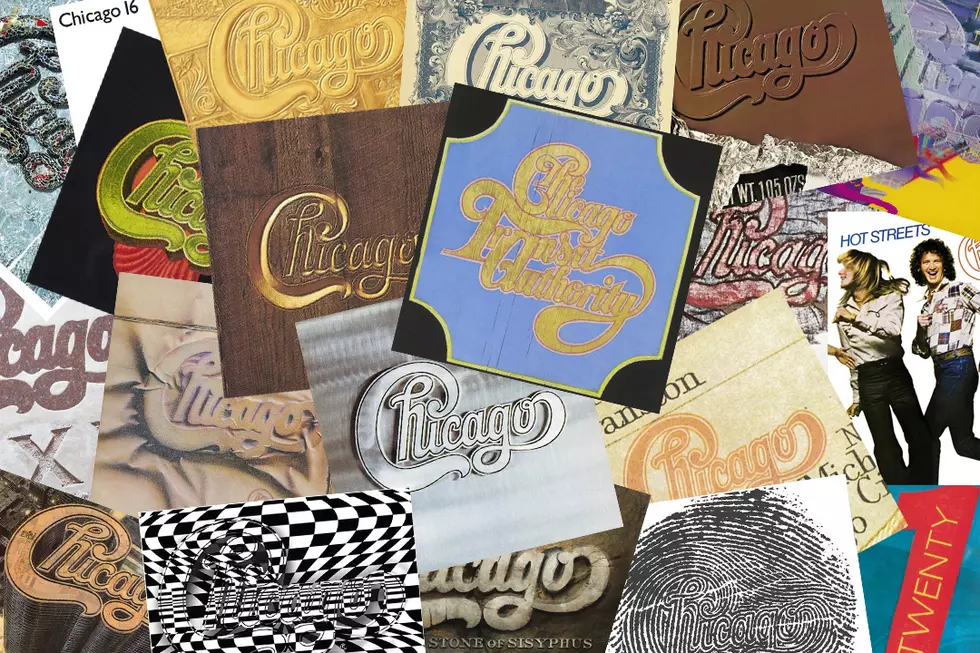 Chicago Albums Ranked Worst to Best
Ultimate Classic Rock
This list of Chicago Albums Ranked Worst to Best reminds us once more of the opposing forces that always drove the band. Early on, you had the tough rock of Terry Kath, Robert Lamm and Danny Seraphine pushing against the jazz leanings of Lee Loughnane, James Pankow and Walt Parazaider. Peter Cetera's later turn toward soft-focus balladry was an often-jarring contrast to what had come before.
As you'll see by clicking through the above gallery of original LPs (we left out the various cover, Christmas and compilation projects), the result was really a tale of two bands: There was the hit-making fusion group and then the platinum-selling adult-contemporary juggernaut. Too often, the line between these two eras has been drawn at the departure of Kath, an incendiary presence who accidentally shot himself in 1978. But the truth is, Chicago had already started moving in the direction of more polished and softer songs that would define their '80s output well before Kath's death.
The arrival of producer David Foster helped focus the group around this new concept as its endlessly varied and horn-focused sound receded. A new generation of fans coalesced around Chicago, sparked by a series of popular videos. Not even the inevitable departure of Cetera for a solo career stopped what became a ceaseless, and ultimately empty, search for the next chart hit.
Chicago eventually emerged over the course of a smattering of latter-day efforts as a combination of both musical impulses – they again brought in jazz elements, while keeping a sleek pop sheen – as a long-hoped-for invite into the Rock and Roll Hall of Fame recognized their earliest efforts. But which era finds itself at the top of our collection of Chicago Albums Ranked Worst to Best?
Chicago Albums Ranked
This list of Chicago albums reminds us once more of the opposing forces that always drove the band.
More From KLUB Tejano 106.9