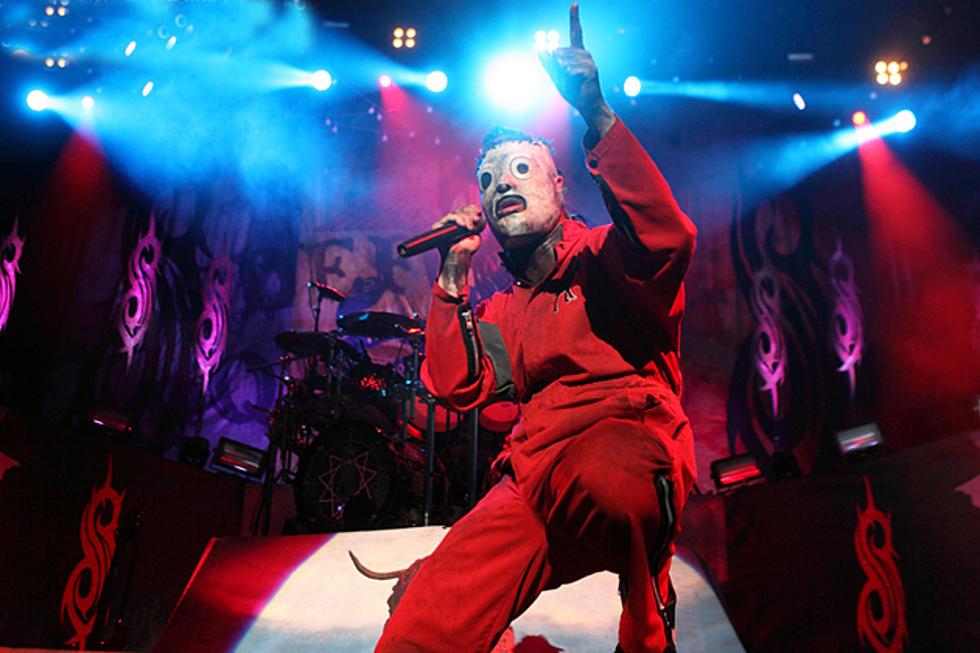 Corey Taylor on Next Slipknot Album: 'There's an Excitement That We Haven't Felt in a While'
Mary Ouellette, SheWillShootYou.com
Corey Taylor remains committed to finishing out the touring and promotion of his ambitious Stone Sour double-disc 'House of Gold & Bones,' but he's also started digging in on the next Slipknot album.
In a new interview with The Pulse of Radio (excerpted by Blabbermouth), Taylor explains that he and his cohort in both bands -- guitarist Jim Root -- have begun making the transition to Slipknot and are making significant progress. He says, "Me and Jim have been writing a lot of stuff, and it's really starting to kind of shape up really … I mean, we've got a nice chunk, and now we just kind of need to, you know, shape everything to that Slipknot point of view, that Slipknot way, that Slipknot sound."
Slipknot's last album was 2008's 'All Hope Is Gone,' and Stone Sour have released 'Audio Secrecy' and the two-part 'House of Gold & Bones' in the time since there's been original Slipknot material. As has been well documented, a big reason for the delay between Slipknot records has been the mourning period for late bassist Paul Gray.
Speaking about returning to Slipknot in a creative nature, Taylor added, "There's an excitement that we haven't felt in a while." On top of Gray's passing, this will also be the band's first album without drummer Joey Jordison. The musician and the band went their separate ways in late 2013 with little explanation. Jordison did state however that he did not quit the band.
Though a release date has not been announced, all indications point to a 2014 release.