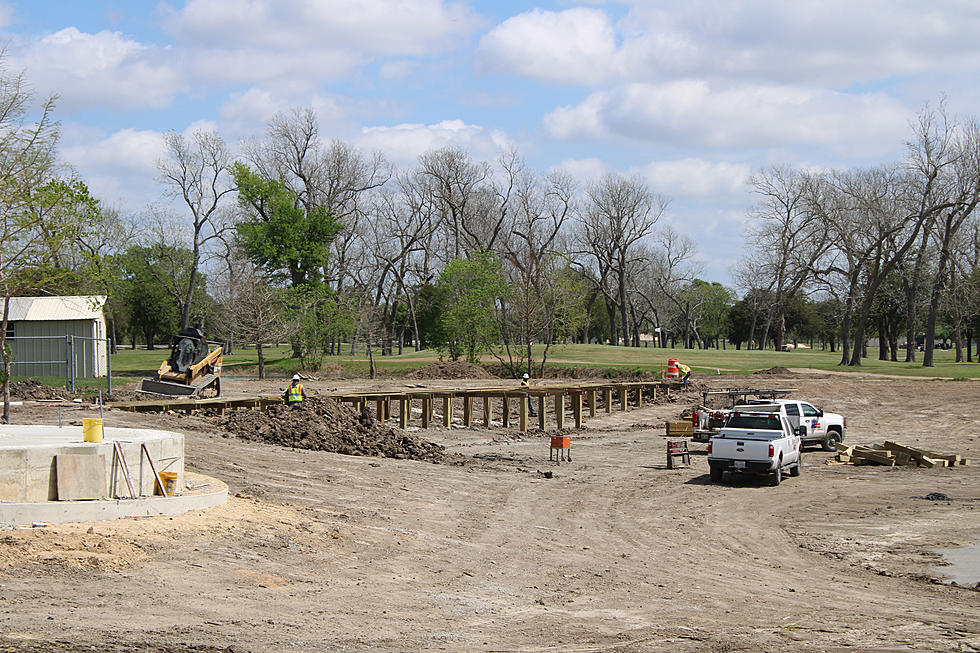 Duck Pond Renovations Underway – Opening Fall 2023
City of Victoria Facebook
As I drove through Riverside park the other day, I took a moment to notice the progress on the Duck Pond.  They are moving with an expected opening Fall of this year (2023). The duck pond closed back in 2018 due to damage caused in part by Hurricane Harvey.  Then it sat untouched for 4 years.   Various factors contributed to the length of the closure, including the scope of the damage, grant regulations, and the effects of inflation on contract negotiations.
The duck pond is slated to open in the Fall, of 2023. Some of the new features that will be coming to the new duck pond:
A wall around the edge of the pond to prevent erosion
A duck feeding area with seating along the side of the pond
Water fountains with LED lighting
A floating fishing pier
A more spacious gazebo overlook that protrudes over the surface of the pond
Take a look at the finalized product. We can't wait!
THE RIVER GOT HOW HIGH
In May of 2021,  I was near the duck pond, and I snapped this picture of the river level and this reminder of just how high the water got during the flood of 98'.  The red line marked the highest point of just over 33.8 feet. The level of the Guadalupe River in the picture was 23.56 feet.
DON'T FORGET ABOUT THE NEW APP:
Victoria residents can now request service from the City and track the status of requests using the City's new app, Victoria TX 311.
The app lets users report water leaks, potholes, faulty traffic lights, and many other types of nonemergency maintenance or service needs.
WORST ROADS IN VICTORIA
More From KLUB Tejano 106.9