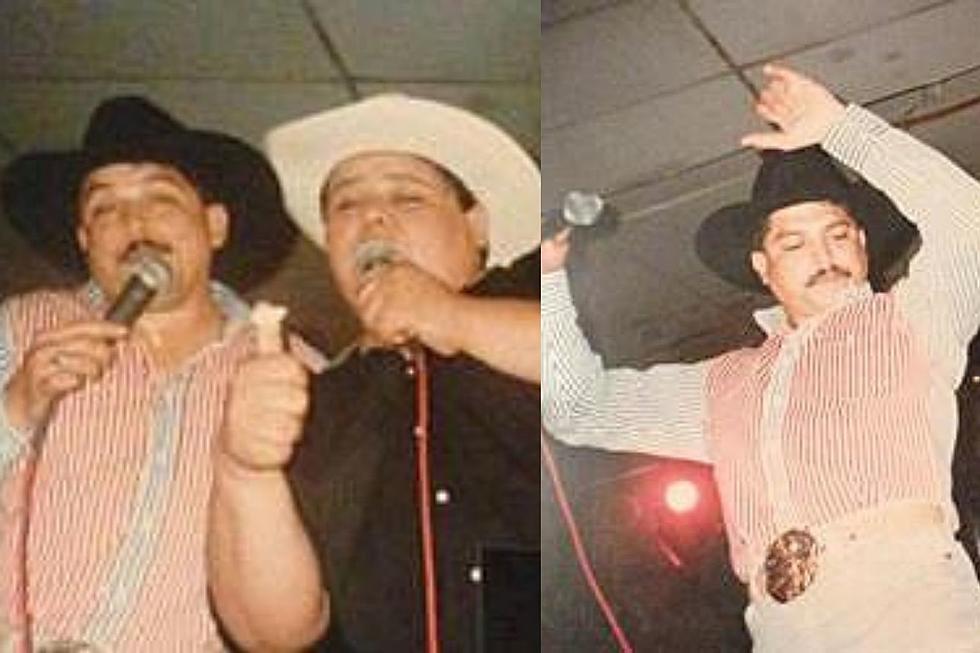 Emilio Sold Out the Sun Valley Back in 1994
Becky Montez
The list of artists to grace the Sun Valley Stage is endless. However, these are the only pics I have from Sun Valley back in the day thanks to Becky Montez.  So if you have pics from the big Country shows like George Strait, Toby, Tim, ZZ Top, Kenny Chesney, Rick Trevino, Willie Nelson, etc...  Please send them my way at JP@townsquaremedia.com. I would love to also write about those shows as well.
THE SUN VALLEY OF THE 90S
Back in the '90s, the Sun Valley Ranch was a hotspot in South Texas for Country, Tejano, and even some Rock shows. On any given weekend you could find the Emotions, Joel Nava and the Border, or Rhythm of the Road just to name a few. Sun Valley Ranch was also a spot you could catch big names like Tim McGraw and Toby Keith before they made it to the big time. However, I personally considered the Sun Valley Ranch a mega hotspot for the biggest Tejano stars, and one show has really stayed with me all these years.  Emilio Navaira's SOLD OUT SHOW!
A-LINE OF PEOPLE TO CUERO HIGHWAY
If I recall correctly, doors opened at 7 o'clock for that dance. My friends and I were near the front of the line about 10 people deep. By the time the doors opened at 8, there was a line of people all the way out to Cuero Highway. Not to mention cars parked up and down Highway 87. Who remembers those days? This show was right around the time that Emilio crossed over to Country. For a Crossover Tejano artist, his music did very well on the Country charts with 'It's Not the End of the World' peaking at #27 and 'Even If I Tried' peaking at #41. He did play those songs and most of his Country hits that night but Emilio's Tejano and Proud roots was the focal point of this show.
TEJANO AND PROUD
If you were a true Tejano fan you know an Emilio show did not come without his brother Raulito' and the Legendary 'Shoot It' dance move.  From 'Como Le Hare,' to' Fijate Mama' and 'Juntos' it's like the crowd knew every word to every song on that night. I am not sure what the capacity of Sun Valley was but I am sure that number was exceeded on that night. Emilio was the true King of Tejano or as Tejano's know him 'El Rey de Rodeo.' Check out these actions shots of the 'Shoot It' and a picture on stage with his brother Raulito. Relive more Tejano nostalgia by reading about Selena's sold-out show at the Riverside in the '90s by clicking here.
Be sure you download our new Tejano and proud App by entering your number below...
RESTAURANTS THAT VICTORIAN'S MISS & WANT
THE BEST ARROYO SIGNS OF 2021 SO FAR
More From KLUB Tejano 106.9