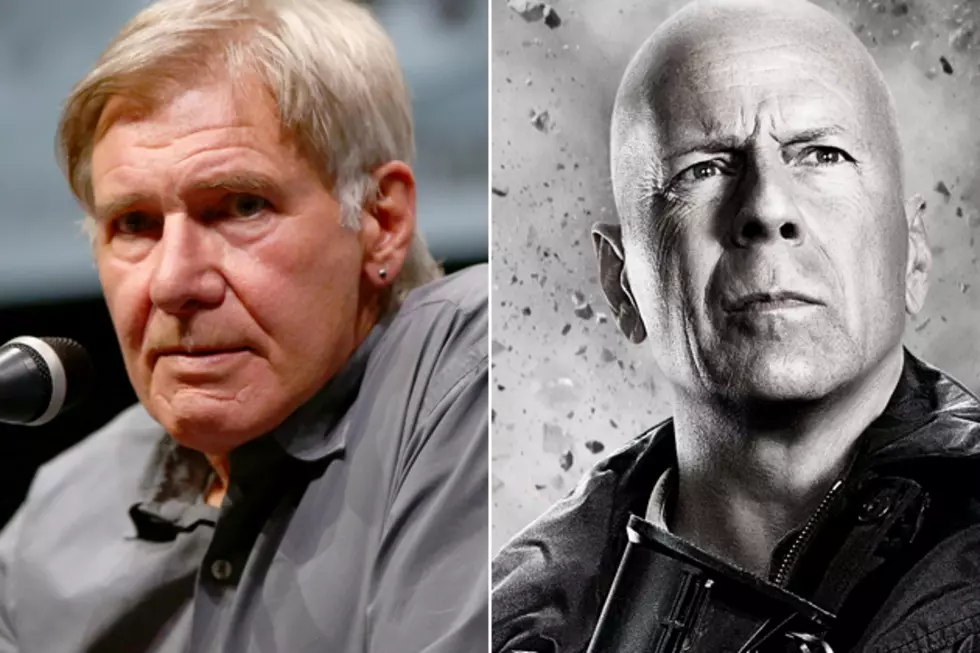 'Expendables 3′ Swaps in Harrison Ford for Bruce Willis
Getty Images/Lionsgate
Even at 71, Harrison Ford is still game to play action heroes -- earlier today we learned that Ford is game for another 'Indiana Jones' film, and while that might not happen, there's another action franchise that's willing to take him in. It seems Ford has joined the cast of 'The Expendables 3,' if Sylvester Stallone is to be believed.
We're going to go ahead and assume that this means Bruce Willis has bowed out of 'The Expendables 3' as Ford is tagged in (not replacing Willis' character, by the way), but, just in case there's doubt, a Ford representative confirmed this news to The Wrap. This development is an ... interesting choice, to say the least. It's not that Ford isn't perfectly capable of action, even at his age, but between this and his desire to return for another 'Indiana Jones,' we're beginning to question the star's decision-making skills.
Let's get real here: 'The Expendables 2' wasn't great, and we're not sure we see Ford fitting in with the likes of Stallone, Jason Statham and Arnold Schwarzenegger. He just doesn't play the same kind of action hero these guys are known for.
Stay tuned for the latest updates on 'The Expendables 3,' which is scheduled to hit theaters August 15, 2014.
More From KLUB Tejano 106.9