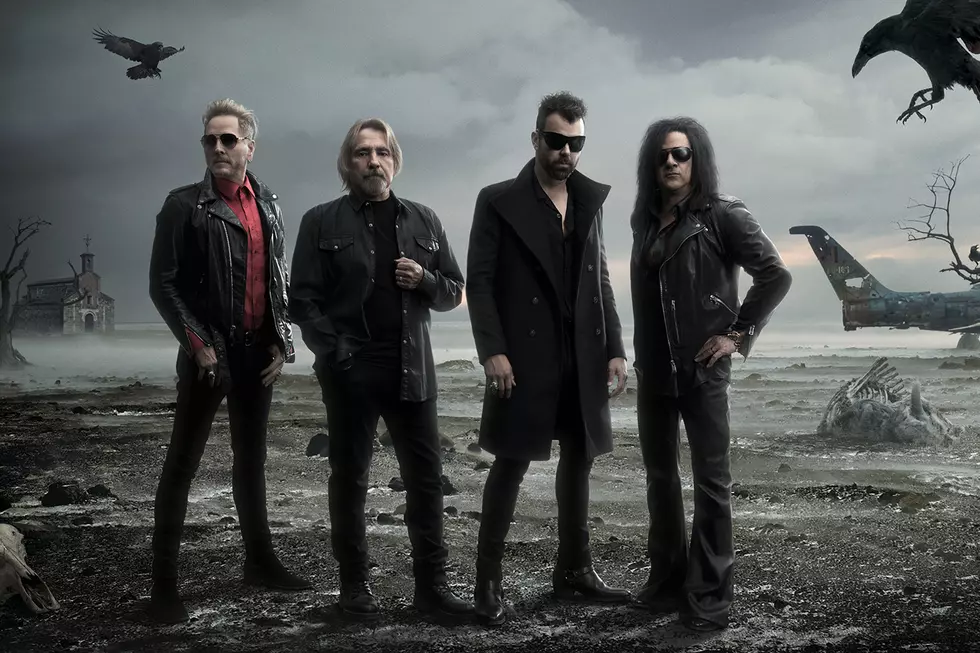 Geezer Butler 'Went Nuts' After Black Sabbath Retired
Jonas Akerlund
They played their final show in February 2017, after which he initially enjoyed the feeling of having no calls on his time – but that feeling didn't last.
"After 18 months of retirement, I would have said yes to anything," Butler told Billboard. "After Sabbath finished, I just wanted to take time off and wake up every day and think, 'Oh, great, I've got nothing to do today.' That was okay for a year. After I put on about 20 pounds and watched every TV show there was, I just went nuts."
"We sat down at my favorite vegan restaurant, Crossroads on Melrose Avenue, and talked about different music, and the kind of things I was thinking about," he recalled. "And the end of it, they all say, 'We want you to join the band. Do you want to join?' And I says, 'Yeah.'"
They initially recorded three tracks, but Butler said he reworked one of them, "Broken and Bruised," because he felt it was too much like his former band. "I said, 'I like the song, but some of it needs to be changed,'" he explained.
"We got together and Franky eventually came up with the lyrics, and after I joined, I sort of pointed out the bits that needed changing and we went from there. There was a part that sounded too much like Sabbath. The whole song has sort of a Sabbath-y vibe. You'd listen to it and think it was Sabbath. So we changed that a little bit."
Deadland Ritual recently announced their first shows, with their live debut set to take place at the Troubadour in West Hollywood on May 8. "We're thinking about doing seven original songs, which we've done up to now, unless we write more between now and May," Butler said. "Probably three or four Sabbath songs. 'N.I.B.' because that's what I'm associated with particularly -- the bass intro and all that kind of stuff. And some stuff that Sabbath didn't do, like 'Symptom of the Universe.' … More obscure Sabbath songs, rather than 'Iron Man' or 'Paranoid.'"
He added that the Velvet Revolver song "Slither" and Billy Idol's "Rebel Yell" would probably also be included.
Black Sabbath Albums Ranked 
More From KLUB Tejano 106.9