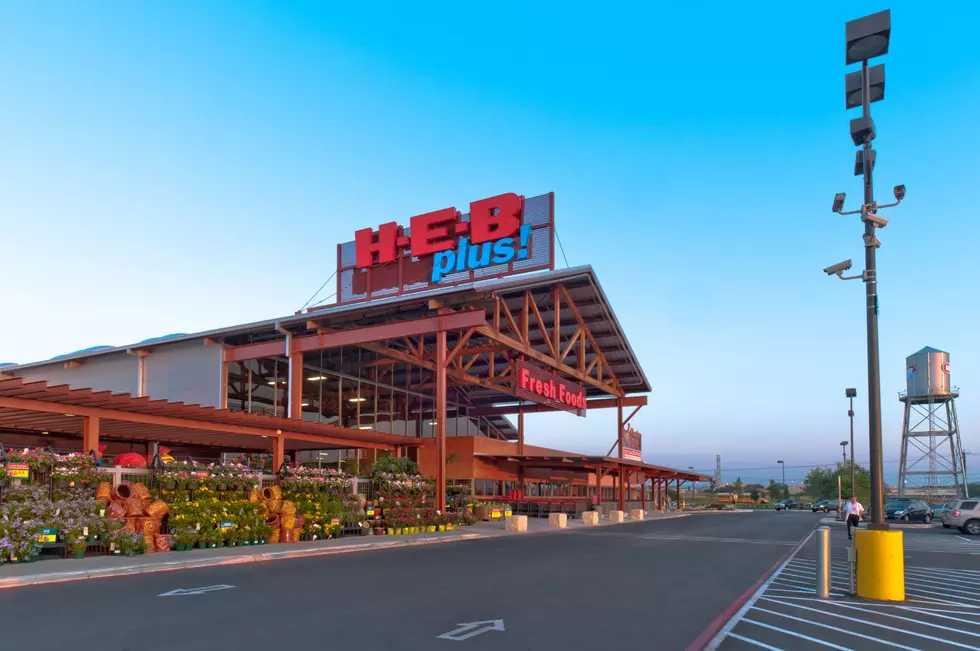 H-E-B to Require Customers Wear Masks in All Locations
Photo Courtesy of H-E-B
Beginning Wednesday, July 1, customers shopping at H-E-B stores across Texas will be required to wear a mask to help slow the spread of COVID-19.
H-E-B representative Chelsea Thompson made the announcement Tuesday, telling news agencies the requirement will be in place even in areas without local mandates.
Thompson said 80% of stores were already operating under a mandatory mask order and following CDC recommended guidelines.
"Mask are a proven way to slow the spread of COVID-19," Thompson said. "Many COVID-19 cases are asymptomatic and as Texans Helping Texans, we wear masks to keep each other and our families safe."
Thompson joins health officials on the federal, state, and local level in strongly urging Texans to wear masks in public, to practice social distancing when possible, and to frequently wash and sanitize hands.
While Thompson stressed the benefits of wearing masks, she went on to say that children and customers with certain health issues will be exempt.
The news came a day after the Bell County Commissioner's Court voted unanimously to remove language from a recently issued directive that would require businesses make masks mandatory on their premises. The language was amended to "strongly encourage" businesses to require masks.
Under the original directive, businesses would have faced a fine if they did not require masks on their property and post a suspicions sign informing staff and the public of the mandate. After Monday's vote, the directive no longer allows for any such penalty.
According to the latest information from the Bell County Public Health District, there have been 1,081 confirmed cases of COVID-19 in the county. Of those, 90 have been hospitalized, 39 of whom have been admitted to the ICU. While 377 have recovered, 13 have passed away.
Health officials recommend wearing masks as a way of helping slow the spread of COVID-19 so that hospitals do not become overcrowded and overwhelmed with cases. Masks are intended to reduce the concentration of viral particles transmitted from oral and nasal cavities to others via aerosol droplets expelled when we breathe, speak, sneeze, or cough.
Many people who are asymptomatic can still transmit the virus to others. Unfortunately, that could include people who are susceptible to the most severe symptoms and complications.
My mother is one of those people. She battled a near-fatal case of pneumonia that left her lungs badly scarred. I know wearing a mask can be uncomfortable and inconvenient, but it can go a long way toward protecting vulnerable people we care about. It's about neighbors looking out for neighbors.
Enter your number to get our free mobile app
How to Sew a Face Mask
More From KLUB Tejano 106.9