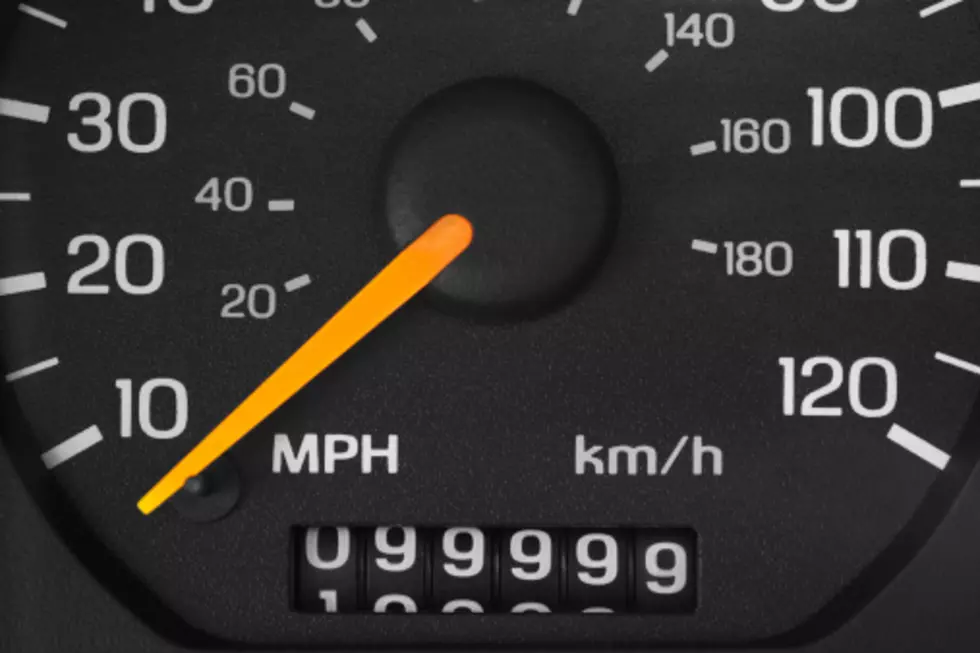 Houston Woman Issued Speeding Ticket for Driving 2MPH Over the Limit
Getty Images
Let me start out by saying that she WAS speeding! However, many of us feel that 2 miles an hour don't warrant a speeding ticket. I mean, I normally drive 5 MPH over the speed limit on the highway thinking that it's okay and that I will not get a speeding ticket. On top of the speeding ticket, there is another questionable thing about this story.  As reported by THV11, Cindy Nguyen, 66, said an HPD officer cited her for going 37 mph in a 35 mph speed zone. Now, her family is questioning whether this was the best use of police time and resources. They also noticed that the ticket was dated 12/31/23. Cindy got the ticket on January 3rd. Bringing up the question of 'quotas' as well.
UPDATE:
Shortly after this story went viral, the Houston Police Department issued a new statement to KHOU. Per an HPD spokesperson, after reviewing the body cam footage of the January 3rd, 2023 traffic stop, HPD says the driver was traveling 15 miles over the speed limit at the time of the traffic stop. The officer says he clocked Mrs. Nguyen at 50 mph in a 35 mph zone along Richmond Avenue. Per HPD the officer wrote 37 mph on the ticket to give Mrs. Nguyen a break.  What do you think?
CHECK OUT A FEW TEXAS TRAFFIC LAWS:
LESSER KNOWN TEXAS TRAFFIC LAWS
You can also view how much traffic fines will cost you in the City of Victoria, Texas on the list below.
HOW MUCH WILL FINES COST ME IN VICTORIA?
SPEEDING TICKETS UP TO 20 MPH OVER THE SPEED LIMIT

POSTED ZONE: $285.00
SCHOOL ZONE: $305.00
WORK ZONE(workers present)$400.00
SPEEDING TICKETS 21 MPH AND OVER:
POSTED ZONE: $285.00 + $3 FOR ADDITIONAL MILE
SCHOOL ZONE: $305.00 + $3 FOR EACH ADDITIONAL MILE
WORK ZONE(workers present) $400.00 + $3 FOR EACH ADDITIONAL MILE
MORE FINE INFORMATION:
FAILURE TO STOP FOR SCHOOL BUS: $810.00
PARKING IN A HANDICAPPED ZONE: $670.00
USING A WIRELESS DEVICE IN A SCHOOL ZONE: $330.00
DRIVING WITH AN EXPIRED LICENSE: $232.00
EXPIRED REGISTRATION OR LICENSE PLATES: $232.00
The above rates can be found on the city of Victoria's website.
Just in case you didn't know your offense
MAY
be eligible for a compliance dismissal, defensive driving
(DSC), or a deferral. If you have any que
stions regarding your violation(s),
please contact the
City of Victoria
Municipal Court
by calling
485
-
3050
or appear in person at 107 W. Juan Linn, Victoria, Texas 77901. Drive safe my friends.
MORE: Some of the Memes & Tweets That Have Made Us Laugh (and Maybe Think)
More From KLUB Tejano 106.9