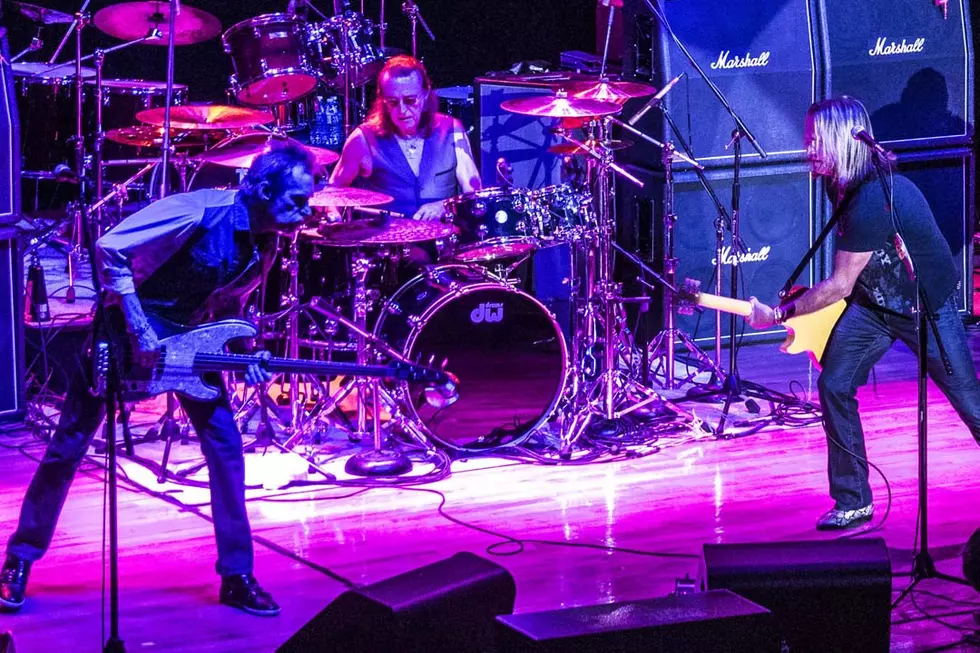 Listen to Foghat's 'Under the Influence': Exclusive Premiere
Steve Renis
On June 24, Foghat will release their 17th album, Under the Influence. We have the exclusive premiere of the LP's title track. You can watch the lyric video for "Under the Influence" above.
The song is no-frills blues-based rock 'n' roll in the classic Foghat style, with lyrics that describe a woman's hold: "You got me under the influence / I can't get out from under your spell / You got me under the influence / Feels so good I hope I never get well." Later, they give shouts-out to two of rock's founding fathers, Chuck Berry and Jerry Lee Lewis.
Under the Influence, which can be pre-ordered now, marks Foghat's first new LP since 2010's Last Train Home, and was produced by Tom Hambridge, who has worked with Buddy Guy, Lynyrd Skynyrd and George Thorogood.
The band started on the album in 2013; it turned to PledgeMusic to raise funds to help complete it. In addition to 11 new songs, the record includes a new take on the group's biggest hit, "Slow Ride," which was recorded in memory of two late bandmates, "Lonesome" Dave Peverett and Rod Price. The album also features guest appearances by Kim Simmonds of Savoy Brown and singer Dana Fuchs.
Foghat will be on the road throughout the summer, beginning June 5 at the Starlight Theater in Kansas City with Night Ranger and Boston. You can see all the dates on their website.
Top 100 Albums of the '70s
More From KLUB Tejano 106.9