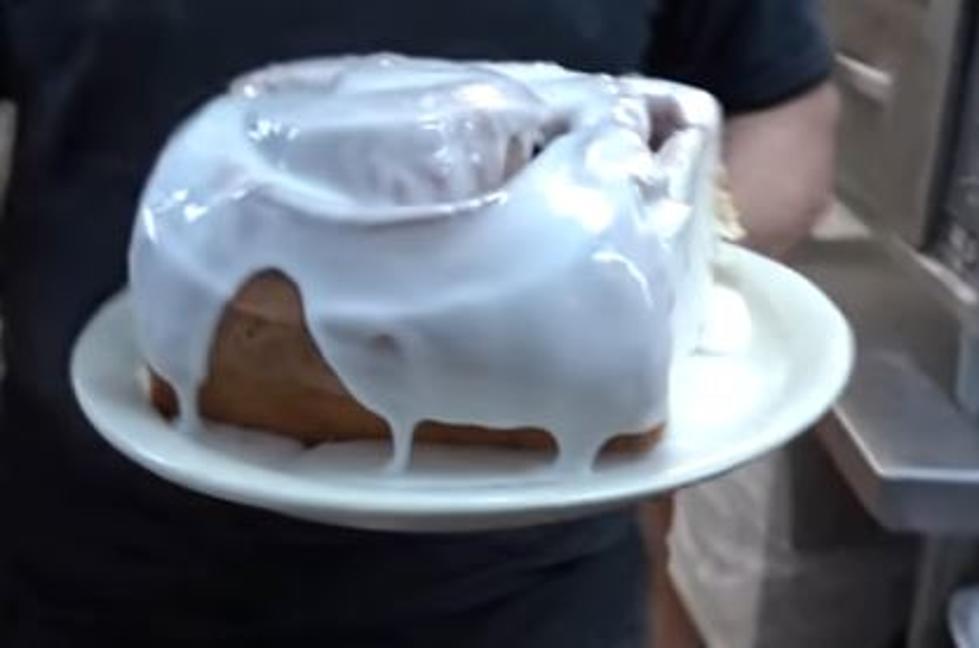 Missing the LuLu Cinnamon Roll? You Can Still Get It!
JP
There is a good chance that many of you might have heard of  Lulu's Bakery in Cafe in San Antonio and for good reason. They became known for a couple of reasons: Their massive chicken fried steaks and their 3.5-pound cinnamon roll that was featured on many TV shows including  Man versus Food. Sadly, the iconic Lulu's had to close its doors in March 2020, due to the COVID pandemic leaving many waiting to get just one more cinnamon roll.
Well, now you can thank the son of Lulu, Mike Behrend because his mom's famous 3-pound cinnamon rolls are now available at his other restaurant, Green Vegetarian Cuisine. You can now order your own by visiting their
website.
I was fortunate enough to have one of these cinnamon rolls before the restaurant closed its doors. It is absolutely amazing.
IS THE NEW TEXAS RANGER CONCESSION FOOD A HOT DOG OR BURGER?
This menu item is called The Broomstick Burger and it's massive.  Is it a hot dog or a burger? Also, how do you eat this at a ballpark? This creation comes with a two-foot patty, chili, cheese, jalapenos, and onion rings on the burger. It is absolutely massive!
Okay, that is enough about the Texas Rangers because I am a Houston Astros fan! BTW, Minute Maid has some epic foods as well, including, Elotes, pupusas, BBQ, and selections from Taqueria Aranda and Chick-fil-A. With all the food talk out of the way. I thought it would be fun to take a look at some of the Houston Astros before they were Astros.
LOOK: Food and Personal Care Shortages We Could See In 2023
Learn about the 13 potential shortages that could impact stores in 2023, from produce and meat to snacks and beverages.
More From KLUB Tejano 106.9