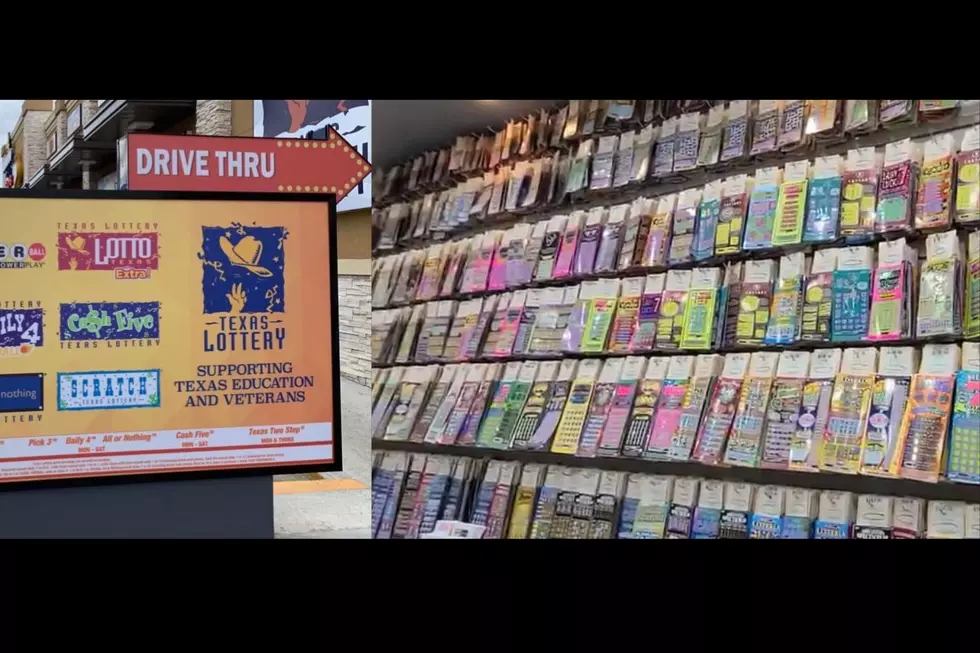 One of The Luckiest Stores in the State is in Rosenberg
Lucky Rudy's Facebok
If you are a person that believes that stores can be lucky for lottery tickets you might want to make a trip up to Rosenberg, Texas. Lucky Rudy's is considered one of the luckiest stores in Texas, and the number prove it. Oh yeah, this place has an epic lottery drive-thru.
Rudy's is the #1 scratch retailer in the state of Texas for 2021 with $8,700,814.00 in ticket sales. It ranks #3 in the state for overall lottery sales with an amount of $10,815,515.50. Rudy's paid out a total of $7,005,216.00 in lottery cash during 2021 which ranks it as #2 in the state. If you have ever been to the store you will be amazed at the wall of winners. It's a wall of paid-out winning tickets. If you follow them on Facebook they are constantly posting pictures of winners and the winning tickets.
Lucky Rudy's reputation is built into the walls. Lottery players come every day, they even have some players come from out of state.  Take a look at the scratch-off selections available at Rudy's and check out some of the photos on the winner's wall.
MAKE A SELECTION:
As of June 2021, there were 120 different rolls available.
CHECK OUT THE WALL OF WINNERS:
This is absolutely incredible and this is just one portion of the wall.
AS FAR AS THE EYE CAN SEE:
All the winnes on the wall are $100-$500 winners. All tickets over $599 are paid out at a Lottery Claim Center. We happen to have one in Victoria just in case you need it!
Scratch responsibly, my friends!
The First Ten Crossroads Commandments
Gallery Credit: TSM/ILS
More From KLUB Tejano 106.9