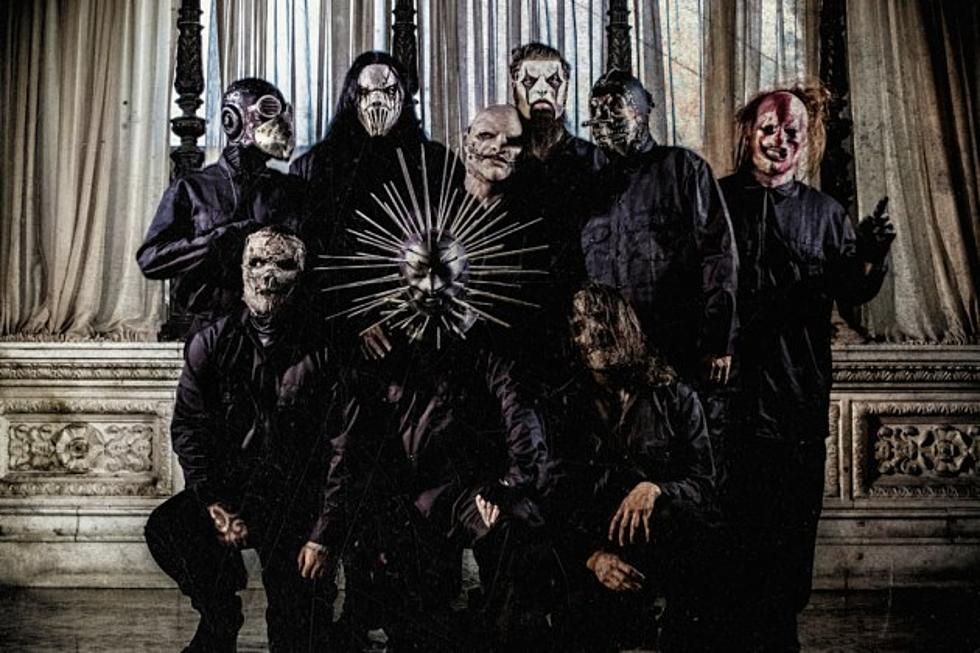 Slipknot's Corey Taylor Comments on Mick Thomson Stabbing Incident
Roadrunner
Following the shocking news earlier today that Slipknot guitarist Mick Thomson was apparently stabbed in the head by his own brother during a scuffle between the two siblings, Slipknot frontman Corey Taylor has commented on the situation via a pair of tweets.
To recap, Thomson was hospitalized after an apparent knife fight with his brother Andrew outside the Slipknot guitarist's home in Clive, Iowa. The brothers were apparently intoxicated during the altercation. They both suffered non-life threatening stab wounds and were taken to a local hospital in separate ambulances.
In Taylor's first tweet, the vocalist seemed to be unsure of Thomson's condition, saying, "In regards to the story about Mick, I'm doing the best I can to find out if he's alright. I'll get back to you later." See the tweet below:
Taylor then seemed to get some information on Thomson's wellbeing, stating, "Mick Update: from what I've heard he's okay. We're sending him all your thoughts. Thank you for that."
We'll keep you posted as more details are unveiled.
You Think You Know Slipknot?
See the Yearbook Photos of Corey Taylor + More Rock Stars