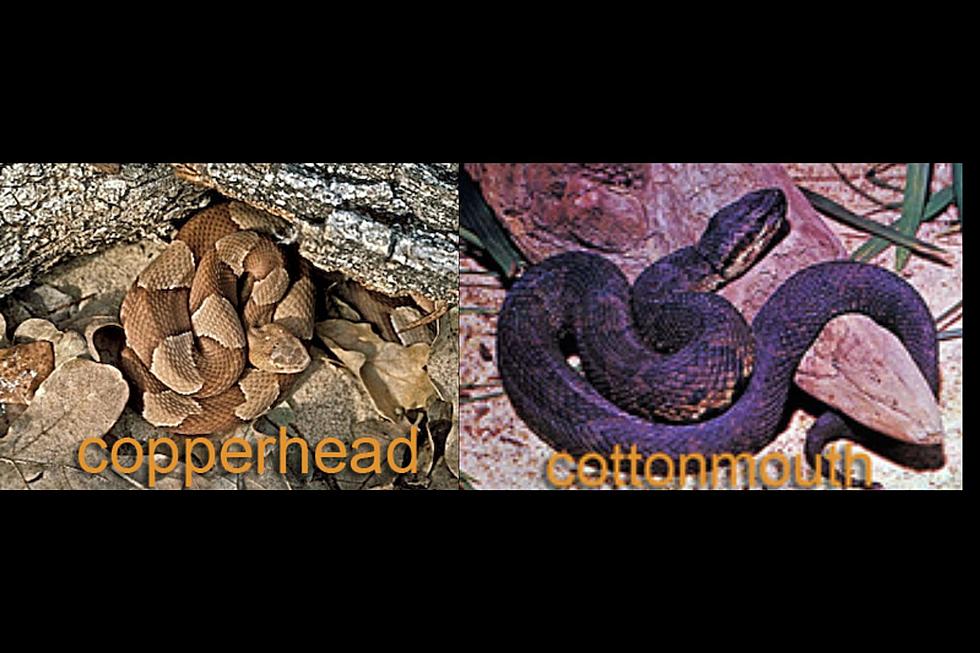 Snakes on the Move: Types of Venomous Snakes in Texas
Texas Wildlife
With springtime just around the corner, it's just a matter of time before snakes start moving again. Below is a list of the most common venomous snakes in Texas. But first a couple of safety reminders thanks to our friends at Texas Park and Wildlife. Heavy footwear, snake-proof trousers, leggings, or boots will help reduce your risk. Snakes like tall grass. Be careful when stepping over fallen logs and rock outcroppings and take care along creek banks and underbrush. Animal burrows make excellent habitats for snakes. Don't ever reach in without checking first.
VENOMOUS SNAKES:
Copperhead snakes might be the most common venomous snake in our area. While venomous, the bite of a copperhead is seldom fatal because of its short fangs (1.2 to 7.2 mm in length) and a small amount of venom. However, seek treatment if y ou is bitten.
Rattlesnakes are the most common venomous snakes in Texas with 10 different species including:
THE WESTERN DIAMONDBACK:
This Western Diamondback is the most common and widespread venomous snake in Texas, found in all but the easternmost part of the state.
BLACKTAIL RATTLESNAKE:
BANDED-ROCK RATTLESNAKE:
TIMBER RATTLESNAKE:
COTTONMOUTHS/WATER MOCCASINS:


Cottonmouths, also known as 'water moccasins', have only one recognized subspecies found in Texas; Western cottonmouth.


SAFETY TIPS IF YOU ARE BITTEN BY A VENOMOUS SNAKE:
Stay calm and seek medical attention as soon as possible.

Do not wait for symptoms to appear if bitten, get medical help right away.

Do not apply a tourniquet.

Do not slash the wound with a knife or cut it in any way.

Do not try to suck out the venom.

Do not apply ice or immerse the wound in water.

Do not drink alcohol as a painkiller.

Do not take pain relievers (such as aspirin, ibuprofen, naproxen).
Full snake bit symptoms and first aid information by clicking here.
WATCH OUT: These are the deadliest animals in the world
More From KLUB Tejano 106.9