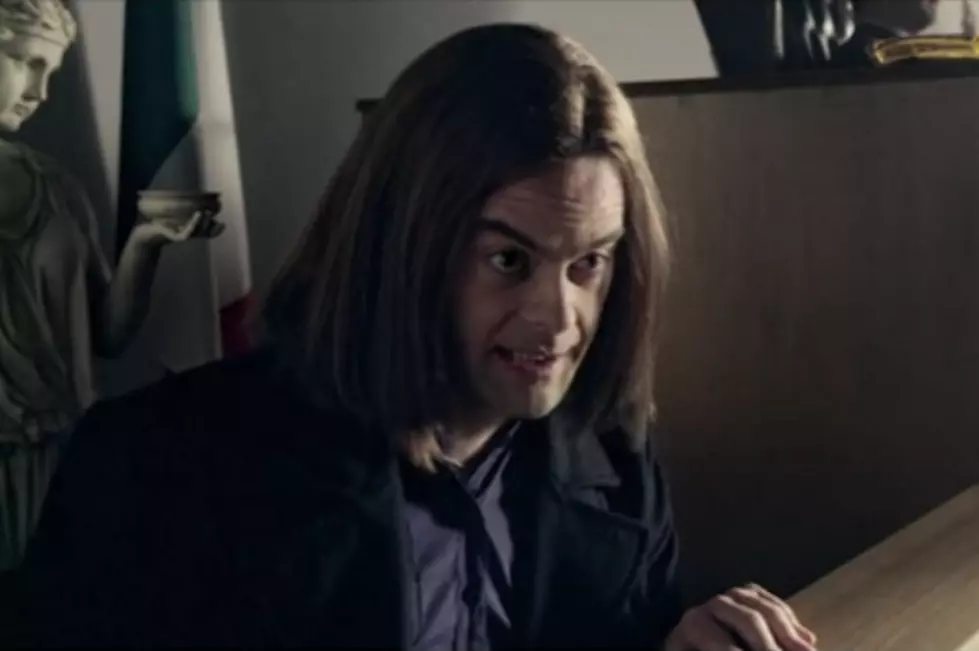 SNL: Bill Hader's Al Pacino Plays Every Murderer Ever For HBO
NBC
SNL knows that it is a good thing in Bill Hader's wonderfully deranged Al Pacino impression and they put it to good use on last night's episode, having the incredibly talented performer play Pacino playing multiple roles. Parodying Pacino's involvement in HBO films like 'You Don't Know Jack' and 'Phil Spector,' the sketch finds Hader's Pacino making HBO biopics where he plays every convicted murderer under the sun.
Although the Vince Vaughn hosted episode was hit and miss across the board, a Hader-led sketch will always be a slam dunk. After a few shots that recreated the actual HBO biopics that inspired this sketch, everything went really crazy, with Hader's Al Pacino doning a wig to play Amanda Knox, dirtying himself up to play the unabomber and playing both of the Menendez brothers. In a move that also drew gasps from the audience, he crossed a certain, uh, boundary to play Michael Jackson's doctor.
Check out the video for yourself below and let us know: is there anything better than letting Bill Hader sink his teeth into a great celebrity impersonation?