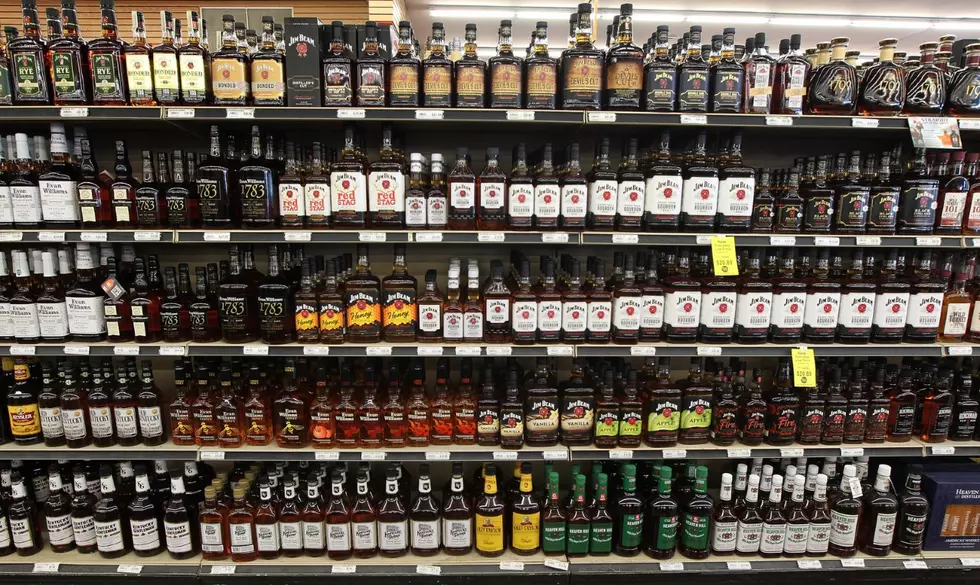 Texas Liquor Stores to Close for 61 Hours During New Years
Photo Credit WAdams
If you plan on partying to bring in the New Year, don't wait until the last minute to buy your alcohol. Liquor stores will close on Saturday night and will not reopen until Tuesday! According to TABC rules and regulations, alcohol sales are not permitted on Sunday, but what some of you might not know is that if the Holiday falls on a Sunday. The liquor store will observe the holiday the Monday after! The same thing happened just last week for Christmas as well.
How do we get to 61 hours? All liquor stores close at 9 PM on that Saturday night and will not be able to reopen until 10 AM on Tuesday, January 2nd, 2023.  Please party responsibly to bring in the New Year. Happy 2023!
This is what happens when you drink too much alcohol! This was one of the first 'Texas' type headlines to come out of Texas for 2022!  On January 5, 2022, Deputies with Constable Mark Herman's Office responded to a call in reference to reports of a truck on fire. Upon deputies' arrival, it was discovered that driver was traveling with a lit BBQ pit in the bed of his truck creating a large fire. The Facebook status did not say if there was BBQ on the actual grill. 

Deputies determined that the driver, Jay Rojas, displayed signs of intoxication. Standardized Field Sobriety Tests were conducted and it was discovered that he was intoxicated. He was also found to be in possession of Cocaine. The official statement from Constable Mark Harman: "Jay Rojas was arrested and booked in the Harris County Jail, charged with Driving While Intoxicated and Possession of a Controlled Substance. His bond and court information have not been set at this time."
What Are the Signature Drinks From Every State?
More From KLUB Tejano 106.9