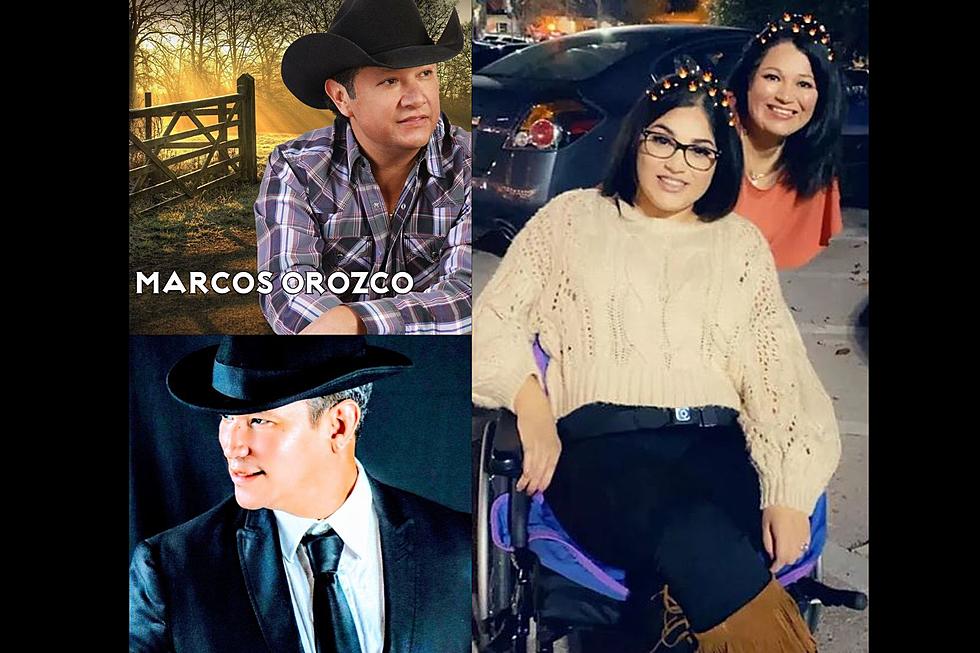 The Emmy Saenz Foundation Presents Marcos Orozco and El Chavalon
EmmySaenzFoundation.org
Back in 2019, Emmy Saenz was suddenly paralyzed in a motor vehicle accident, With the support of the family and friends of the Bazan family, and the support of our community!  The family did not have to face this chapter of their lives alone.  That is the reason that the Bazan family believes in paying it forward and that is why they ultimately decided to launch the EMMY SAENZ FOUNDATION.  Their initiatives have already impacted many lives in South and Central Texas!

At the EMMY SAENZ FOUNDATION, they are raising funds and promoting initiatives to serve the people who need them most. They believe in taking action with urgency in order to serve our youth, community, and individuals with Spinal Cord Injury (SCI) and Traumatic Brain Injury (TBI) in some of the most pressing issues facing today's society. Here is your chance to support this amazing organization and enjoy some Top-notch Tejano entertainment at the same time.  Get more information about the foundation by scrolling down.

MARCOS OROZCO AND EL CHAVALON will perform on Saturday, April 30th at the Community Center Dome for the inaugural Emmy Saenz Foundation Gala.  Table and tickets information is below or click here.
EMMY SAENZ FOUNDATION is in the business of changing and shaping lives. The work we do at our 501(c)(3) Non-Profit Organization is aimed at providing a realistic approach to solving some of our society's biggest challenges for individuals with Spinal Cord Injuries (SCI) and Traumatic Brain Injury (TBI) as well as other physical disabilities; students with physical and/or learning disabilities (Scholarship Opportunities) as well as proving charitable contributions to families who are faced with sudden, life-changing events to help defray medical and/or funeral expenses.  
We make sure our partners are empowered by creating opportunities for individuals and communities.  You can help us with these programs in many ways.  Contact us today to find out more about ways you can team up with us to change the lives of so many.  Visit the foundation website.

KEEP READING: Check out these totally awesome '80s toys