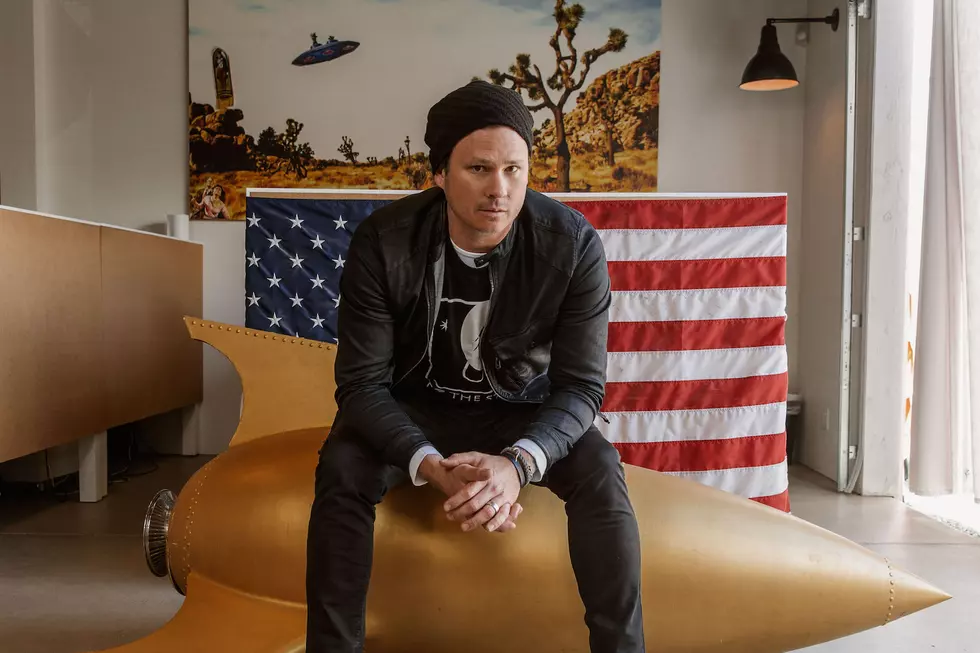 Tom DeLonge Gets History Channel Mini-Series About UFOs
LeAnn Mueller
Former Blink-182 frontman Tom DeLonge has landed a mini-series on the "History Channel," titled Unidentified: Inside America's UFO Investigation.
For the program, DeLonge partnered with Luis Elizondo, the former military intelligence official and Special Agent In-Charge who confirmed the existence of the Advanced Aerospace Threat Identification Program (AATIP) run by the Pentagon. Deputy Assistant Secretary of Defense and Intelligence Chris Mellon was also recruited, while DeLonge served as executive producer.
Unidentified: Inside America's UFO Investigation will consist of six "groundbreaking" hour-long episodes. A press release offers the following synopsis: "Former government officials disclose new information in an effort to change government policy about the potential threats UFOs pose to U.S. national security."
"With this show, the real conversation can finally begin," said DeLonge. "I'm thankful to 'History' for giving the To The Stars Academy team of world-class scientists, engineers and intelligence experts the opportunity to tell the story in a comprehensive and compelling way. I think everyone that watches the show will walk away with questions answered and a feeling of, 'wow, I get it now.'"
"'History' is committed to creating informational, authentic programming that keeps our audience intrigued to learn more," said Eli Lehrer, Executive Vice President and Head of Programming, History. "This is not a UFO hunting show, but a series that will hopefully provoke a cultural conversation about unexplained phenomena and allow our viewers to ultimately draw their own conclusions. Tom's curiosity and passion for this subject matter, combined with his team, are the perfect partners to deliver this breakthrough series."
In December of 2017, DeLonge released what was deemed a declassified video of a UFO, dubbed "Gimbal." Notable astrophysicist Neil deGrasse Tyson was quick to dismiss the video, however. DeLonge was working with Elizondo at the time.
More From KLUB Tejano 106.9