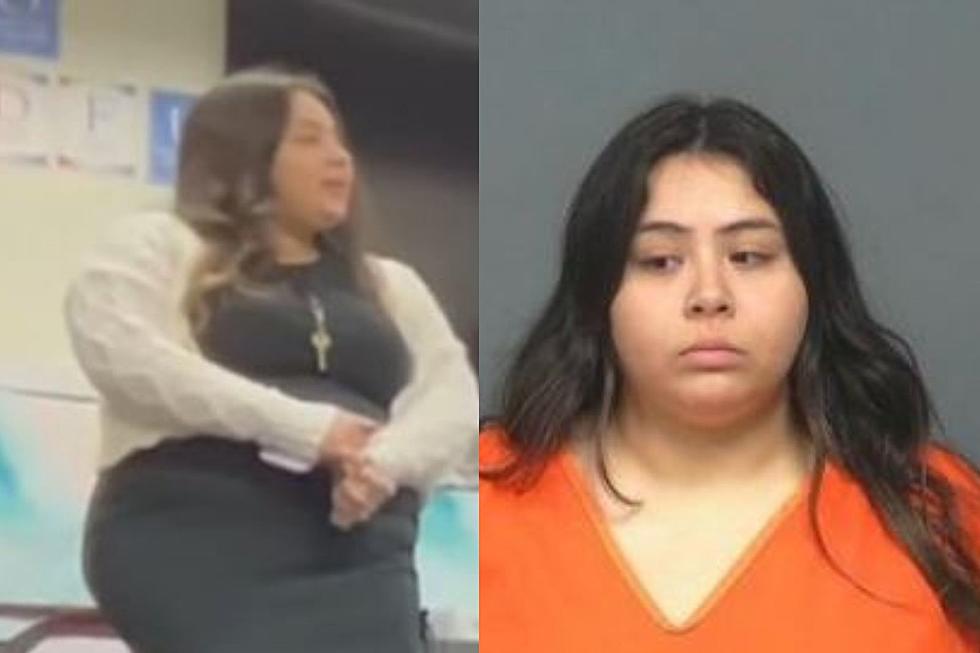 TX Teacher Fired and Charged For Forcing Fights in Jr High Class
WFAA Youtube
24-year-old teacher Natally Garcia of Dallas turned herself into police on Monday and now faces four counts of Endangering a Child. Mesquite ISD says the fights happened last Wednesday at Kimbrough Middle School in Mesquite. According to wfaa.com, Natally Garcia with Mesquite was fired after encouraging students to fight each other during class.
According to the article, the teacher, Natally Garcia, had been a substitute teacher employed with the district since March 6, the district said. The fights occurred Wednesday afternoon in class.
You can see the video below and it is graphic.
The video was recorded by 13-year-old Beatriz Martinez and shared with her mom who ultimately shared it with WFAA.  In the video, you can hear the substitute teacher,  Garcia, telling kids not to record the fights and to guard the door. Garcia is not eligible for rehire in any capacity, the district added there were no major injuries reported with the 12 and 13-year-old students involved.
Read the full story by clicking here.
DOWNLOAD OUR STATION APP TODAY!
Mesquite ISD released a statement saying it notified police about Garcia and the fights.
"Her actions are appalling and intolerable," said MISD in the statement. "We share the disgust that the families of students in this class must feel."
The video shows two separate fights in her classroom: one between two girls and another one between two boys. It also shows Garcia instructing a student to monitor a door during fights.It is not yet clear why these fights were initiated.
CHECK IT OUT: These words were born in the '80s
More From KLUB Tejano 106.9