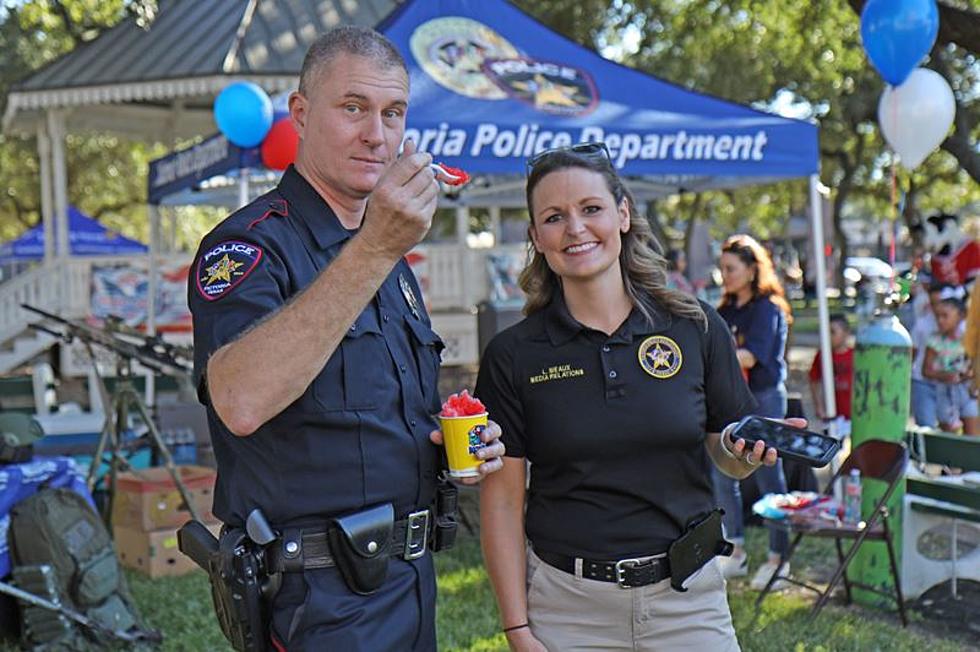 Victoria Police Department Invites The Community To Party!
Photo courtesy of City of Victoria Civic Alert
You read that right, the Victoria Police Department invited you AND your family to PAAARRRTTTTYYYY!
National Night Out For All of the Crossroads to Enjoy
The Victoria Police Department's Community Engagement Unit is inviting Victoria neighborhoods and apartment complexes to participate in National Night Out on on Tuesday, October 3rd, an evening of block parties planned to strengthen police-community relations and improve neighborhood camaraderie.
But before the official National Night Out, celebration, the Victoria Police Department would like to invite you to a KICK OFF PARTY at the Children's Pavilion at Riverside Park, Children's Pavilion located at 523 McCright Drive.
Plan to join the VPD on September 23rd for the National Night Out Kick Off Party!
There will be fun for the whole family from 3 to 6pm with free food, games, bounce houses, horseback riding, a foam party and of course emergency vehicles will be on display for children and adults alike to enjoy!
The kickoff party is a free, family-friendly event featuring entertainment by area youth, activities for the kids and plenty of information from local businesses and community organizations.
Officer Turner of the Victoria Police Department was at the studios to share his excitement over one of the best community bonding events the Crossroads can have with our local police departments.
You can hear that interview this Sunday on our Townsquare Media stations during the Victoria Report that airs at 7:30am.
Victoria residents who would like to host a block party for National Night Out and want to receive a visit from first responders should contact the Community Engagement Unit at 361-485-3808 or PoliceCEU@victoriatx.gov.
"If you've had a party before, we want you back, and if this is your first year to participate, we want to help," Officer Turner says.
To host a booth or become a sponsor, please contact the Victoria Police Department's Community Engagement Unit at 361-485-3808 or PoliceCEU@victoriatx.gov.
For more information about Victoria Police Department events and programs, visit www.victoriatx.gov/police or follow Victoria Police Department on Facebook.
More From KLUB Tejano 106.9