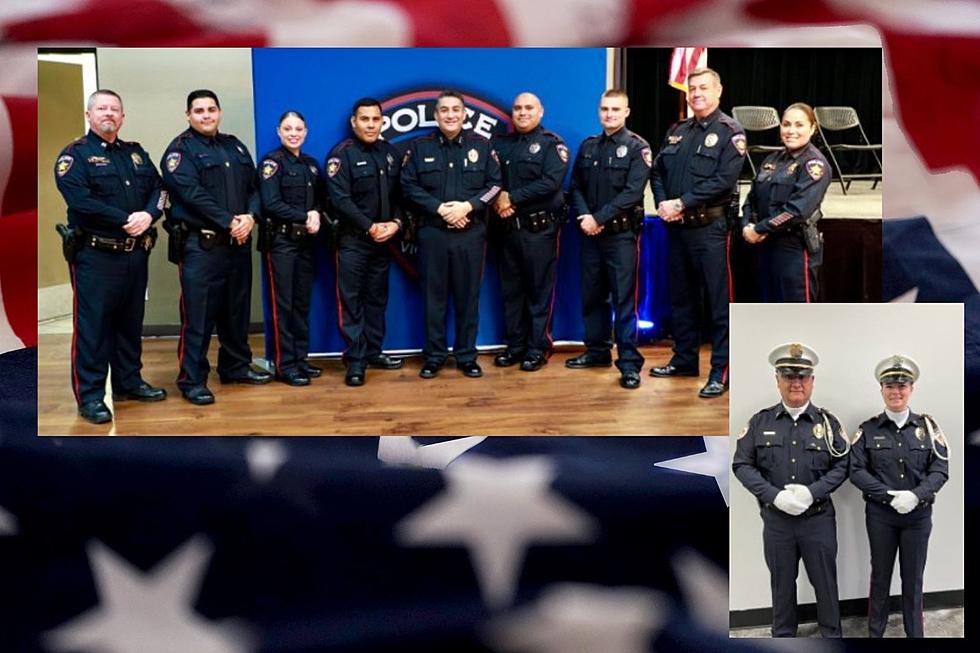 Good Things Happening In The Victoria Police Department
VPD/Canva/ILS
Celebrating Victoria Police Department Recent Wins
Today we want to help the Victoria Police Department celebrate their most recent wins with them. New members to the force and new honor guards too!
Crossroads, here are the newest members of the force!
Welcome the entire graduating class of December 2021 to the Victoria Police Department!
here.
Honor Guard Graduates
Victoria Police Department Lt. Ralph Buentello and Senior Police Officer Lainey Beaudoin recently graduated from the National Honor Guard Academy in Irving Texas as well.
The National Honor Guard Academy is dedicated to developing and elevating the ceremonial knowledge and skill level of public safety honor guard units throughout the country while reinforcing a sense of pride and compassion by upholding honor guard traditions with precise attention to detail.
Lt. Buentello, a 2016 graduate from the FBI National Academy 2016, was the class speaker of the graduating class and he has served the Victoria Police Department for 30 years, with Beaudoin having served the department for the last six years. We are proud to say our force serves, protects, and HONORS those who have served for our freedoms as well.
Congratulations to all of our new VPD officers and National Honor Guard graduates! Thank you for your service! 
The Four Sixes Ranch or 6666 Ranch
Once in A Lifetime Experiences For Christmas in Texas
More From KLUB Tejano 106.9