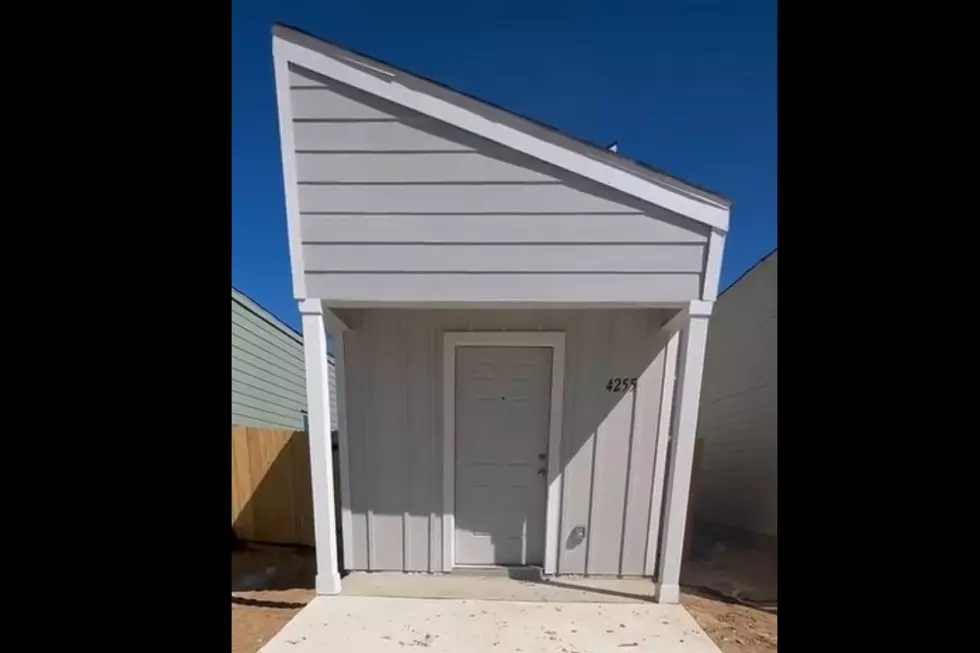 VIDEO: A 350 Square-Foot $160,000 Tiny Home For Sale in San Antonio
Tylen Taylor TikTok
Tiny homes are such a hot topic right now.I just saw this TikTok video that was uploaded by San Antonio realtor:
tylentaylor,
he refers to this home as the
'tiniest home for sale in San Antonio, Texas.'
This tiny home is located near the campuses of Palo Alto and Texas A&M San Antonio in the Southern Meadows Community which features tiny and regular-sized homes. The list price for this 350-square-foot home is 
$160.000.00
  Take a tour with the video below and let us know what you think of this home in the Facebook comments of this status.
Get more information about this home with Tylen Taylor. 
---
---
TWO BRITISH GUYS TRY WHATABURGER FOR THE FIRST TIME:
Check out his video that was posted two days ago and has gone viral from Jolly's Youtube channel featuring British YouTubers Jolly. The group flew to Texas just to try Whataburger for the very first time and their response is everything that you would expect and then some!
According to mysanantonio.com, the video begins with Josh and Ollie arriving at a Whataburger in Austin, off Oltorf and I-35, The video showcases two different visits as they give a review on the fries, onion rings, Dr. Pepper shake, patty melt, double meat double cheese, spicy bacon burger, and honey butter chicken biscuit. It is safe to say that their favorite was the Patty Melt! I concur! Their responses are absolutely fantastic. One of them refers to the Patty Melt as a 'thing of beauty.'
Check Out 15 of the Most Bizarre Texas Baby Names
More From KLUB Tejano 106.9