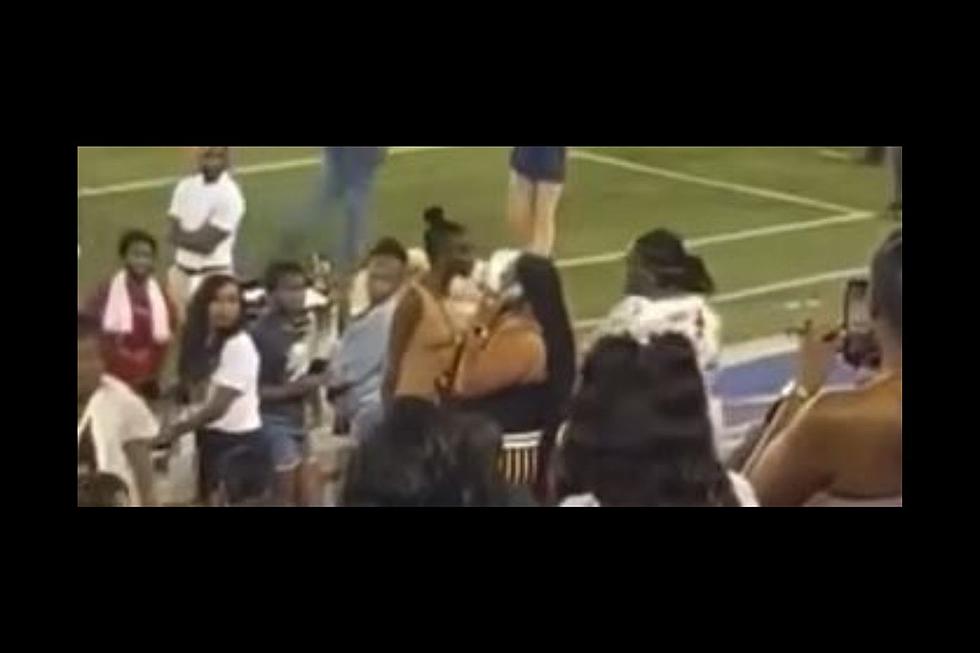 VIDEO: Altercation Between Two Women at Texas High School Game
Dallas Texas TV Facebook
Some parents just don't know how to keep their cool when it comes to attending sporting events. A video started to circulate this weekend of an altercation at a North Texas Football game. You can see at the bottom of the video two women arguing face to face. You then see one woman falling down the bleachers after being punched in the face. The altercation happened South Oak Cliff/Duncanville football game at SMU stadium.  You can see the guy with the Retro Astros jersey, get out of the line of fire!
---
---
Spend Halloween at One of The Most Haunted Places in Texas
This place is scary! One publication calls Yorktown Memorial Hospital the scariest place on earth! If you are a fan of this kind of fright, this is for you! The Yorktown Hospital will once again be hosting Halloween at the Hospital.  You have THREE chances to get scared:  October 28th from 6 PM- 1 AM, October 29th from 6 PM to midnight, and Halloween night, October 31st from 6 PM- midnight. Admission will be $20 at the door until space runs out. More details will be coming soon or you can call 210-748-4475 between 8 AM - 6 PM.
---
---
Yorktown Memorial Hospital is filled with the spirits of those who died inside of its walls...if you choose to believe it. Yorktown Memorial Hospital is one of the most haunted places in Texas and has been featured on Ghost Adventures and Destination Fear on the Travel Channel.
Many have reported seeing red glowing eyes, black apparitions, and talking dolls! No, thank you. More than half of the people who visit the hospital report having some kind of experience.  Do you have what it takes to hang out at Yorktown Memorial Hospital during Halloween?
READ ON: Weird, wild UFO sightings from throughout history

<div>
</div>

j
More From KLUB Tejano 106.9