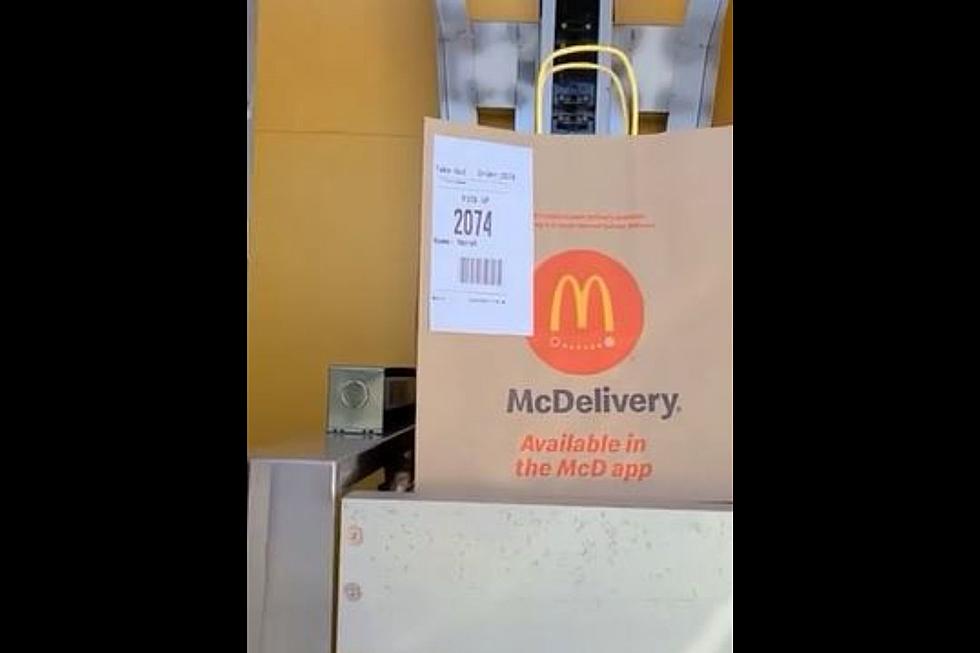 VIDEO: Check Out TX First Automated McDonald's in Action
Dallas Texas TV Facebook
We heard about this futuristic McDonald's last year and it features a grab-and-go service, with zero dine-in availability in White Settlement, Texas. The new concept is designed around mobile orders, touch screen service only, and a drive-through lane for customers who place their orders through the McDonald's app. The big question is, how does it work? You can take a look at the video below thanks to the Dallas Texas TV Facebook page.
This is the new McDonald's and I personally do not like this. I mean I remember the warm colorful McDonald's playgrounds, the awesome happy meal toys, and getting your Big Mac in a styrofoam container, Does anyone else remember that? This is not the only futuristic technology being used in Texas. Our friends at HEB have introduced a totally new way to checkout...
Thanks to a social media post, we get to see the setup for the new 'fast scan' technology. You can see exactly how the new system works in the TikTok video below thanks to TikTok user hurricane_katriina
---
---
The HEB that is featured in the video is located just outside of San Antonio in Schertz, Texas. HEB has confirmed to mysanantonio.com,  that the Fast Scan technology is currently in a pilot phase exclusively with the store's partners or employees. How does it . work? You would personally scan all the items you put in your basket. When you check out. The weight of the basket would confirm that you scanned everything.
According to the article, this is not the first time that HEB has introduced a new self-checkout technology.  They also did this in 2013.
During the pandemic, HEB started with curbside and that gradually changed to home delivery. I don't go to HEB nearly as much as I used to. However, for this, I think, I would make at least one trip.
DOWNLOAD OUR APP TODAY
LOOK: These Are the 50 biggest retailers in America
More From KLUB Tejano 106.9