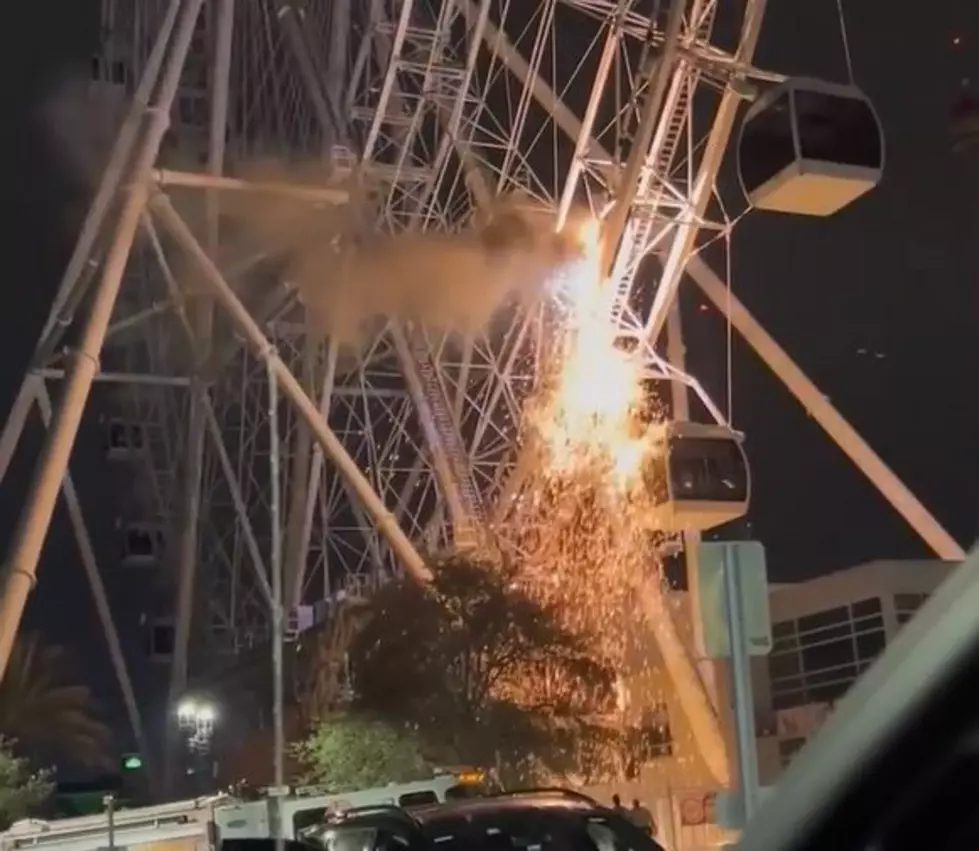 [VIDEO] Ferris Wheel Loses Power – Passengers Stranded for Almost 4 Hours
ABC Facebook
Passengers boarded a Ferris wheel on New Year for a little fun! They got stuck on the ride for almost four hours due to a power failure. According to a news report, the wheel at  ICON Park in Orlando stopped moving with the riders on board due to a power failure at around 6:20 p.m., Saturday. What makes it scary is when sparks start flying as the ride loses power. See the dramatic video below.
Fire rescue crews were dispatched and got everyone down within 4 hours. There was a total of 62 people that were rescued from the ride. No one was injured.  This is the same park where the tragic accident happened that sent 14-year-old Tyre Sampson to his death from the theme park's free-fall ride. How is this park still open?
---
---
A THROWBACK TO ASTROWORLD IN HOUSTON:
A social media post shows a receipt from Astroworld back in 1993. How much was admission during the Summer special? Only $12.95! Hard to believe that was the price THIRTY YEARS AGO! Someone on that Facebook thread did the math for us. $12.95 would equal $50.85 in today's money. The final date of park operation was October 30, 2005, and it was soon demolished afterward. The site still sits vacant and is used as overflow parking for the Houston Livestock Show and Rodeo.
MEMORIES:
X-L-R-8 was the first thrill ride I ever went on. The suspended steel coaster definitely brought up the adrenaline. TAZ'S TEXAS TORNADO:
This roller coaster didn't open until March 14, 1998, and was renamed Taz Texas Tornado. I still remember Taz in the commercials. VIPER:
During its run at Six Flags AstroWorld, it featured a tunnel surrounding the first drop. The exterior had a dragon mural although most people mistook it for a Viper. I mean that is the name of the ride.
JP'S FAVORITE THRILL RIDES
More From KLUB Tejano 106.9