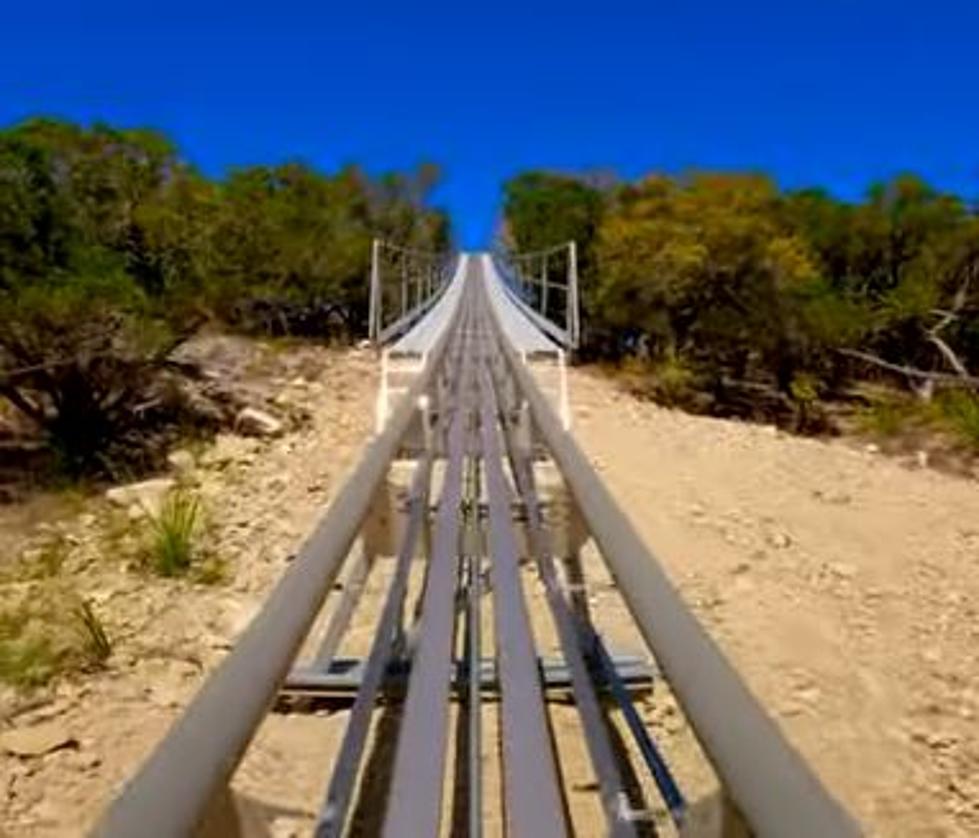 VIDEO: Texas First Alpine Coaster is Now Open Near New Braunfels
CoasterForce Youtube
The 'Alpine Coaster Experience has finally come to Texas!  The Cliff Carver Alpine coaster is located at Camp Fimfo in New Braunfels, Texas. It's only a 2-hour and 15-minute drive from the Victoria area. I have seen so many of these videos on social media. Alpine coasters are usually set in mountainous areas such as ski resorts. However, this is Texas so the Hill Country made the perfect setting.
The Alpine is a type of roller coaster where riders sit in a cart, similar to a bobsled, that is attached to a fixed track. Alpine coasters use the natural elevation of the area and gravity to transport riders down the mountain. What makes an alpine coaster unique is that, unlike traditional roller coasters, riders have a manual brake that enables riders to control the speed of their descent! You are in control of your entire ride experience.
 CLIFF CARVER IN NEW BRAUNFELS:
The track bobs and weaves for nearly 1 mile down the hill, offering stunning views of Texas Hill Country along the way. Zoom down the mountain at speeds up to 25mph, or opt for a leisurely ride to take in the scenery - the choice is yours!  The track is approximately 1.1 miles and can reach speeds of 25 MPH. Ride duration is between 8-9 minutes.
 SEGUIN, TEXAS ALSO FEATURES FAMILY FUN:
ZDT's Amusement park is located inside the Seguin city limit and even features a switchback roller-coaster. You can't see it from Interstate 10, so most people don't know it exists. You have to drive into Seguin on Kingsbury St. and you will soon start seeing a rollercoaster come into view in the middle of town
 
THE SWITCHBACK ROLLER-COASTER
Ranked #33 among the top wooden roller coasters in the world!
Switchback is the world's first and only modern wooden shuttle coaster, meaning this roller coaster goes both backward and forwards!
DIZZY TOUCAN:
MAD RAFT WATER COASTER:
It's NOT a water slide. It's NOT a roller coaster. It's a water-coaster!
MULTI-LEVEL GO-KARTS:
VIPER'S TAIL:
Speed head-first down three thrilling drops to the end of the Viper's Tail!
Don't forget you can have go-cart fun right here in Victoria with an awesome miniature golf course at Outlaw Pass. Get more information by clicking here. 
COMMONLY MISPRONOUNCED TEXAS TOWNS
More From KLUB Tejano 106.9