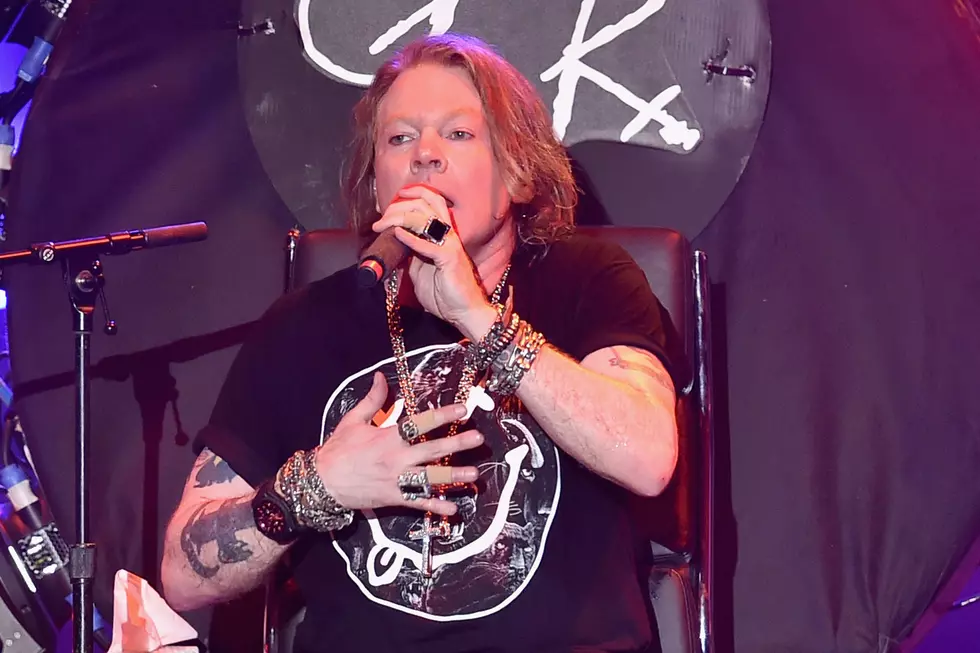 Watch Guns N' Roses Play 'Dead Horse' for First Time Since 1993
Kevin Winter, Getty Images
Guns N' Roses performed the Use Your Illusion I song "Dead Horse" for the first time in 26 years during their show at the Chesapeake Energy Arena in Oklahoma City last night.
You can check out a video below.
According to Setlist, the band last played the song at the Estadio River Plate in Buenos Aires, which was the final show of the tour in support of the two Use Your Illusion albums. That also turned out to be the last time Axl Rose, Slash and Duff McKagan appeared onstage together until the start of their Not in This Lifetime tour in April 2016.
The second-to-last track on Use Your Illusion I, "Dead Horse" wasn't a single, though the band thought enough of the song to include it on the 12-song single-disc distillation of the two volumes that arrived in 1998.
This sin't the first time Guns N' Roses have broken out an obscurity on this stretch of dates, which began a month ago. On Oct. 7 in Wichita, Kan., they performed Use Your Illusion II's "Locomotive (Complicity)" for the first time since Feb. 20, 1992.
Guns N' Roses will remain on the road through Nov. 2, when they play the last of two nights at the Colosseum at Caesars Palace in Las Vegas. After that, it's expected they'll head into the studio. Back in May, Slash said the group would begin working on a new album after concluding their performing commitments.
"When we finish the tour in the fall," the guitarist said, "then we will commence working on [what] will end up being the next Guns record."
Guns N' Roses Lineup Changes: A Complete Guide (We Think)
More From KLUB Tejano 106.9