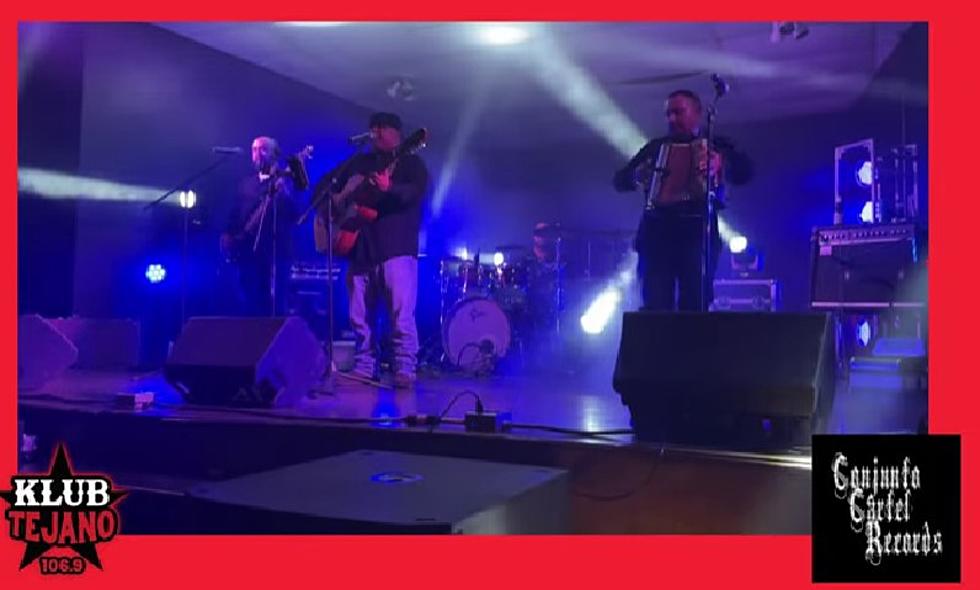 A Look Back at the KLUB Tejano's Friday Night Conjunto Jam
JP Productions Youtube
Back in February, we knew that it was time start showing some love and catering to our Conjunto fans.  We were right!  Since the Sunday Conjunto Jam premier in February of this year, the response has been unbelievable. After a few months, we thought it's time to take it to the next level to continue to bring that Conjunto energy with live shows.  I wasn't the only one.
Conjunto Cartel Records, based out of Victoria, also shared in the same vision with KLUB Tejano 106.9.  So we came up the the Friday Night Conjunto Jam featuring Isaac DeLosSantos Y La Sangre Chicana, Santiago Garza Y La Naturaleza, and Mando Y La Venganza.  The response was incredible with just over 300 in the door! It was so awesome to see Conjunto dancing on a beautiful hardwood dancefloor at the historic Club Westerner. These shows are in memory of Mr. John Manuel Villafranca who was a big Tejano and Conjutnto fan. It's time to bring Conjunto and Tejano dancing back to the dancehalls in the Crossroads.  Check out the recap.  Video courtesy of JP Productions.  
The question now becomes, when is the next show? We are currently in the planning phase of our next Conjunto Jam Session. Until then, enjoy our KLUB Tejano Sunday Conjunto Jam every Sunday at 4 PM! 
TEJANO MUSIC AWARDS:
The biggest night in Tejano music will return to the "Capital of Tejano Music" as the 
Texas Talent Musicians Association
 (TTMA) announced the 43rd annual 
Tejano Music Awards
 will take place at the Boeing Center at Tech Port in San Antonio, Texas, on Saturday, October 21, 2023.
Top Ten Weirdest Named Texas Towns
More From KLUB Tejano 106.9