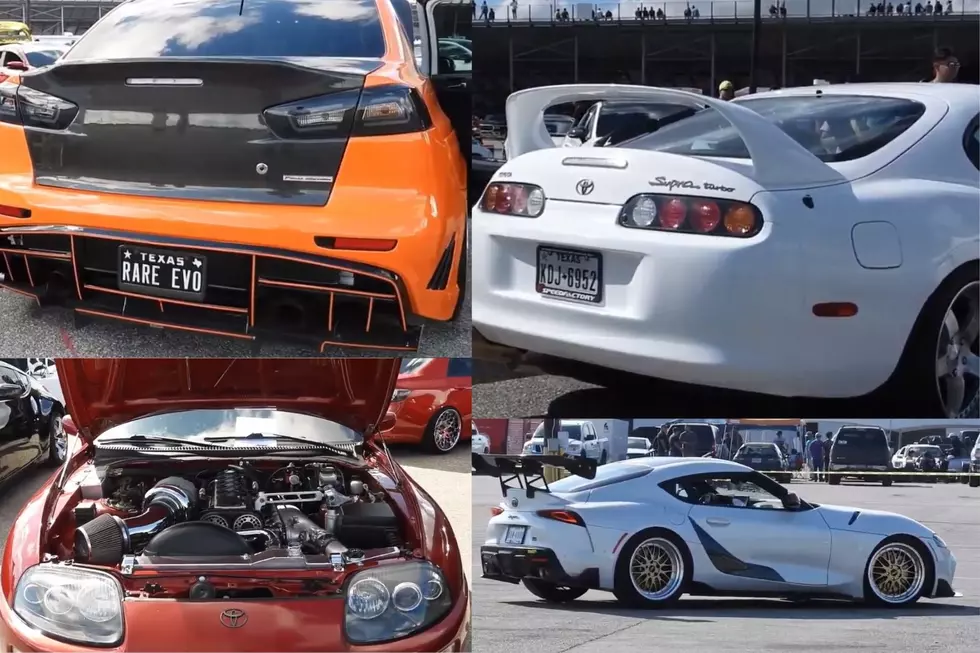 Boost, Bottles, and Burnt Rubber This Weekend at Houston Raceway
https://www.youtube.com/watch?v=v2y54p5QcX0

This weekend Houston will be full of JDM cars, burnt rubber, high horsepower, scrapped fenders, and negative camber; it's quite a sight to see. Houston Raceway Park is hosting Import Faceoff, which for those of you who are new to the car scene, have been living under a rock, or just a non car person who is randomly curious about a pretty rad event, buckle up.
This Sunday is going to be pretty wild in Houston. There's going to be a whole lot of import cars who are coming with something to prove. Now, I know some of you may be envisioning Lamborghinis and Ferraris when I say imports.
But this is 2021, and high horsepower imports no longer strictly mean a half-a-million-dollar supercar. In fact, it's quite the opposite—the underdogs rule the world of Import Face-Off. Expect to see a lot of Hondas, Subarus, and Mitsubishis.
 

 

 

View this post on Instagram

 
These cars absolutely DOMINATE the import game, and for a good reason. The owners share a passion that is obvious in their car's build.
It doesn't take a rich some of the most respectable vehicles ran at the track are built, not bought; that's a sentiment that's long been around. It's no longer necessary to buy that expensive supercar to run a respectable time. Parts for imports are relatively affordable, making your dream build even more attainable.
View this post on Instagram
But slow down there speed racer; that doesn't mean buy that $800 honda civic and slap on a turbo bigger than your head. Time, dedication, and a thorough understanding of your build is necessary. That's what makes the cars at Import Face-Off so amazing. The time and commitment that has gone into all the vehicles is insane.
 

 

 

View this post on Instagram

 
You can take a seat on the sideline and watch racers run their cars and face off for the best times, or you can walk around and enjoy the various car show that is taking place in the parking lot area.
Also, if minivans are your thing, they got those too.
View this post on Instagram
Either way, IFO is a massive collection is import enthusiasts and a fun way to end a weekend. You can get your tickets online HERE, or at the gates, children ten and under are free. For more information, visit the Import Face-Off website.
See the Must-Drive Roads in Every State
More From KLUB Tejano 106.9