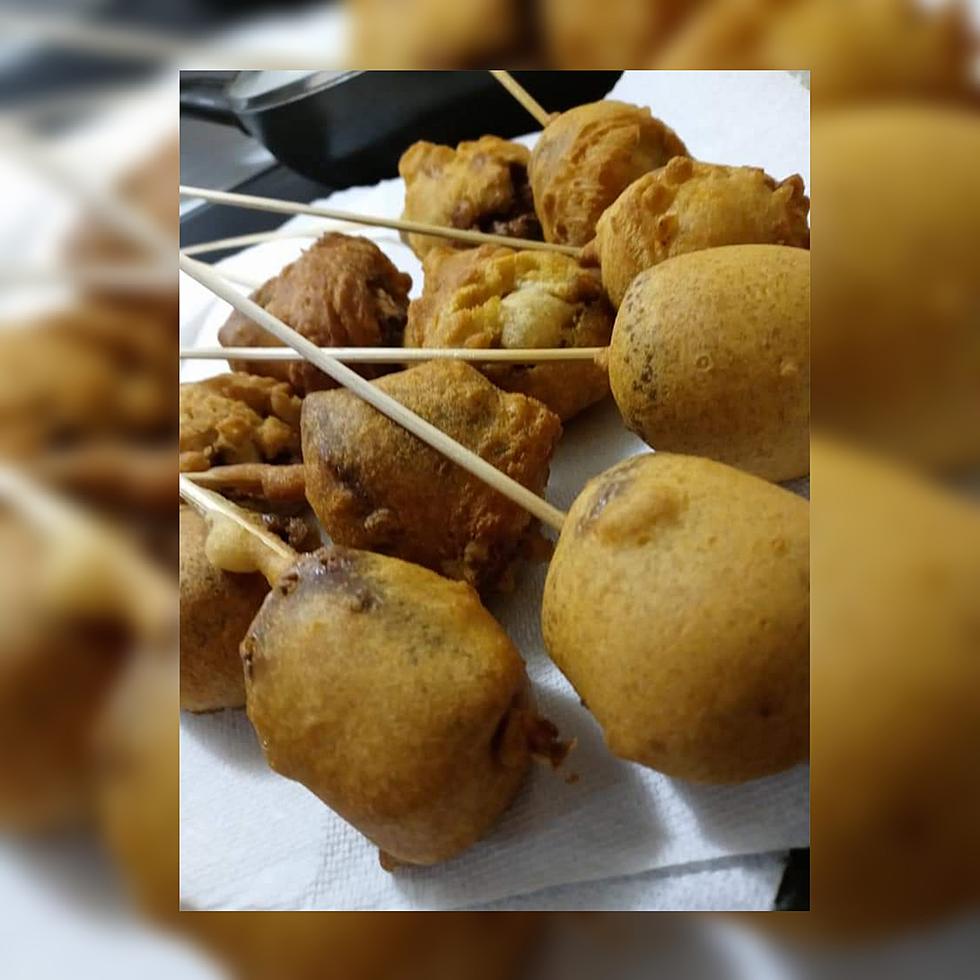 Fried Candy Bars Are the Perfect Treat for the 4th of July
Michael Dees
Southern living means Southern eating, and we have the perfect dessert recipe for Independence Day.
This past weekend, my boyfriend and I fried up some candy bars, and they were absolutely amazing. If you're looking for a kid-friendly and fun dessert to whip up for Independence Day, I definitely recommend trying this recipe.
Ingredients:
6 frozen Snickers Bars
12 wooden skewers
powdered sugar
2 tablespoons of sugar
2 tablespoons of brown sugar
1-1/2 cups of all purpose flour
1/8 teaspoon of salt
1 egg
1/2 cup milk
1/2 water
1 teaspoon cinnamon
1 teaspoon of vanilla extract
4-1/2 baking powder
vegetable oil
Directions:
Chop the snickers in half to create bite size pieces. Place skewers in center.
Whisk together sugar, brown sugar, flour, salt, cinnamon and baking powder.
In a separate bowl mix together the wet ingredients. Egg, milk, water, and vanilla.
Combine ingredients until fully mixed.
Heat oil in pan or fryer to 375.
Dip Snickers into batter, and coat evenly.
Slowly spin dipped snicker into fryer for 30 seconds or until golden brown
Drain on paper towels, and then sprinkle powdered sugar on top.
Super easy and super fun! Honestly, it tastes like a fried s'more with nuts inside. I also happen to think this recipe creates a way better fried candy bar than one you'd find at your local carnival or fair.
As a Texan, deep frying anything is always guaranteed to be delicious and a good time. Try frying your favorite treats with this sweet recipe and see what you can create. Suggestions include Twinkies, cheesecake, and even ice cream!
Crossroads Fireworks Map For a Poppin' 4th of July
Going Camping in the Crossroads
If camping is your thing you're lucky to be living in South Texas. We've got no shortage of options including parking your RV right up on the beach.
Top Spots to Go Fishing in the Crossroads
Grab a rod and reel and some sunscreen! Check out these fun places to go fishing in South Texas.
More From KLUB Tejano 106.9