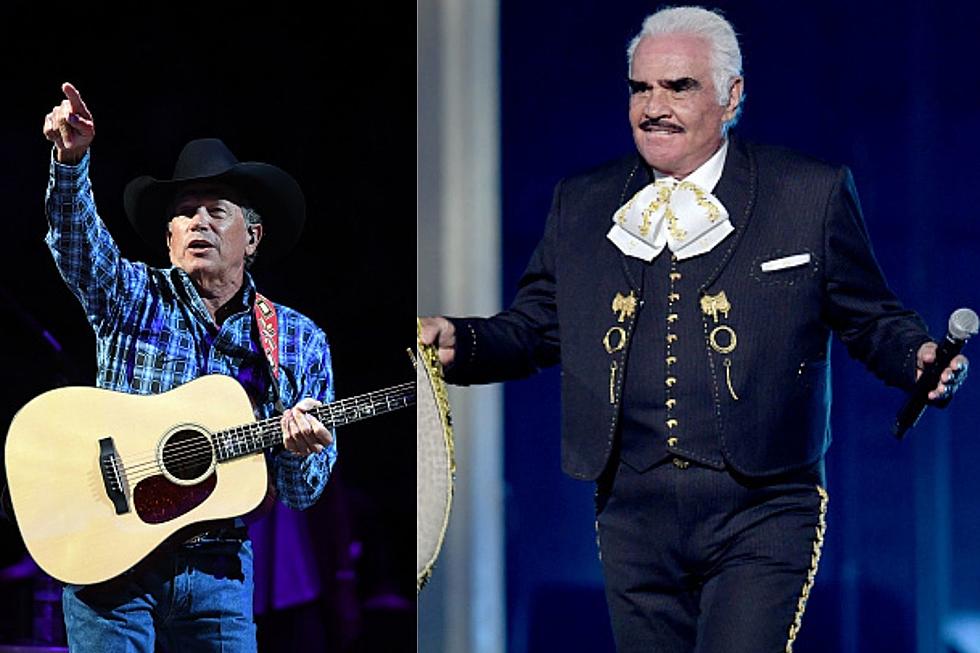 George Strait Pays Tribute to the Legendary Vicente Fernandez
(2) Getty Images
FROM ONE KING TO ANOTHER:
Over the weekend, news started to circulate about the passing of the iconic Mexican artist Vicente Fernández. He was 81 at the time of his passing on Sunday.  My TikTok and Facebook feeds were overrun with tributes including one from Mr. George Strait, The "King of Country" had these words for the king of '"El Rey de la Música Ranchera" on this Facebook tribute and refers to Vicente as one of his heroes...
---
---
GEORGE AND VICENTE HAVE RECORDED THE SAME SONG:
In my opinion, one of Vicente's biggest hits was a song that was actually a remake. What a lot of people don't know is Vicente's "El Rey' was not written by him but by Jose Alfredo Jiminez, another amazing Mexican songwriter. However, it was because of Vicente's awesome delivery of this song that George Strait felt the need to also record this song. Yes! He sings it in Spanish.  George's version came out on his 2009 album entitled 'Twang.'  Just in case you haven't heard it, have a listen below.
VICENTE ALWAYS CAME ON AT OUR BACKYARD PARTIES:
While Vicente or 'Chente' as he was known to his hardcore fans was labeled the 'King de la Musica Ranchera' His music was so good made into our playlist during our backyard BBQs and we were Tejano's. This means I grew up with the music of Emilio, Selena, La Mafia., and Los Chamacos, just to name a few.  Tejano and Musica Ranchera are two totally different styles of Mexican Music but his music was so good that it made it to our backyard parties.  No matter what style of Mexican music you listen to, chances are you have probably jammed Vicente a time or two.  Rest in Peace to the Legendary, Vicente Fernandez.
SEE PHOTOS: Live Shows at Schroeder hall
Inside Amazon: A Detailed History of America's Biggest Online Retailer
Stacker
compiled a list of key moments in Amazon's history and its current business from a variety of sources. Here's a look at the events that turned an online bookstore into a global conglomerate and a self-made entrepreneur into the world's second-richest man.
More From KLUB Tejano 106.9