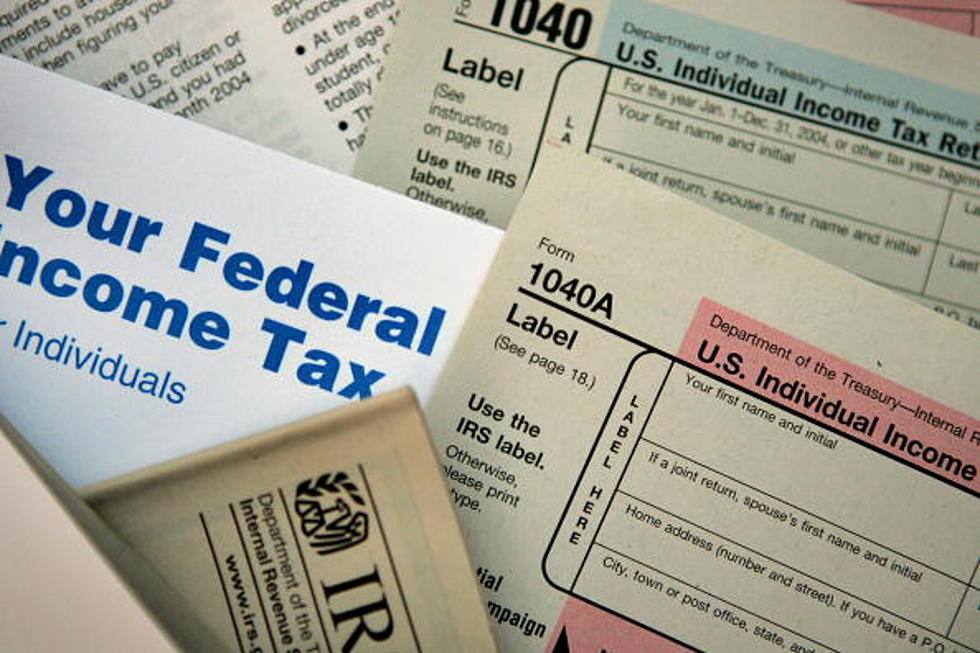 IRS Issues Warning About New IRS Mail Scam
Getty Images
The Internal Revenue Service has issued another scam that you need to be aware of...
The new scheme involves a mailing coming in a cardboard envelope from a delivery service. The enclosed letter includes the IRS masthead and wording that the notice is "in relation to your unclaimed refund."
Like many scams, the letter includes contact information and a phone number that do not belong to the IRS. But it also seeks a variety of sensitive personal information from taxpayers – including detailed pictures of driver's licenses – that can be used to by identity thieves to try obtaining a tax refund and other sensitive financial information.
In the new scam, there are many warning signs that can be seen in many similar schemes via email or by text. An unusual feature of this scam is that it tries tricking people to email or phone very detailed personal information in hopes of stealing valuable information.
Just a few warning signs:
A  letter tells the recipients they need to provide "Filing Information" for their refund. This includes some awkwardly worded requests like this:
"A Clear Phone of Your Driver's License That Clearly Displays All Four (4) Angles, Taken in a Place with Good Lighting."
The letter proceeds for more sensitive information including cellphone number, bank routing information, Social Security number and bank account type, followed by a poorly worded warning:
"You'll Need to Get This to Get Your Refunds After Filing. These Must Be Given to a Filing Agent Who Will Help You Submit Your Unclaimed Property Claim. Once You Send All The Information Please Try to Be Checking Your Email for Response From The Agents Thanks"
This letter contains a variety of warning signs, including odd punctuation and a mixture of fonts as well as inaccuracies.
For example, the letter says the deadline for filing tax refunds is Oct. 17; the deadline for people on extension for their 2022 tax returns is actually Oct.16, and those owed refunds from last year have time beyond that. And the IRS handles tax refunds, not "unclaimed property."
Many scammers have figured out countless ways to cheat you out of your money over the phone. In some scams, they act friendly and helpful. In others, they might threaten or try to scare you. Please send the link to this story or share these tips with your parents, grandparents, aunts, and uncles.
SCAM TIPS:
IF IT SOUNDS TOO GOOD TO BE TRUE, IT IS!
THERE IS NO PRIZE:
The caller might say you were "selected" for an offer or that you've won a lottery. But if you have to pay to get the prize, it is really not a prize!
YOU WON'T BE ARRESTED:
Scammers might pretend to be law enforcement or a federal agency. They might say you'll be arrested, fined, or deported if you don't pay taxes or some other debt right away. The goal is to scare you into paying. Real law enforcement and federal agencies won't call and threaten you.
YOU DON'T NEED TO DECIDE NOW:
Most legitimate businesses will give you time to think their offer over and get written information about it before asking you to commit. Take your time. Don't get pressured into making a decision on the spot.
THERE IS NEVER A GOOD REASON TO SEND CASH OR PAY WITH A GIFT CARD:
Scammers will often ask you to pay in a way that makes it hard for you to get your money back — by wiring money, putting money on a gift card, prepaid card or cash reload card, or using a money transfer app. Anyone who asks you to pay that way is a scammer.

GOVERNMENT AGENCIES WON'T EVER CALL TO CONFIRM SENSITIVE INFORMATION:
It's never a good idea to give out sensitive information like your Social Security number to someone who calls you unexpectedly, even if they say they're with the Social Security Administration or IRS.
For more information, you can visit the FTC website.
Unique Texas Air B&Bs
More From KLUB Tejano 106.9