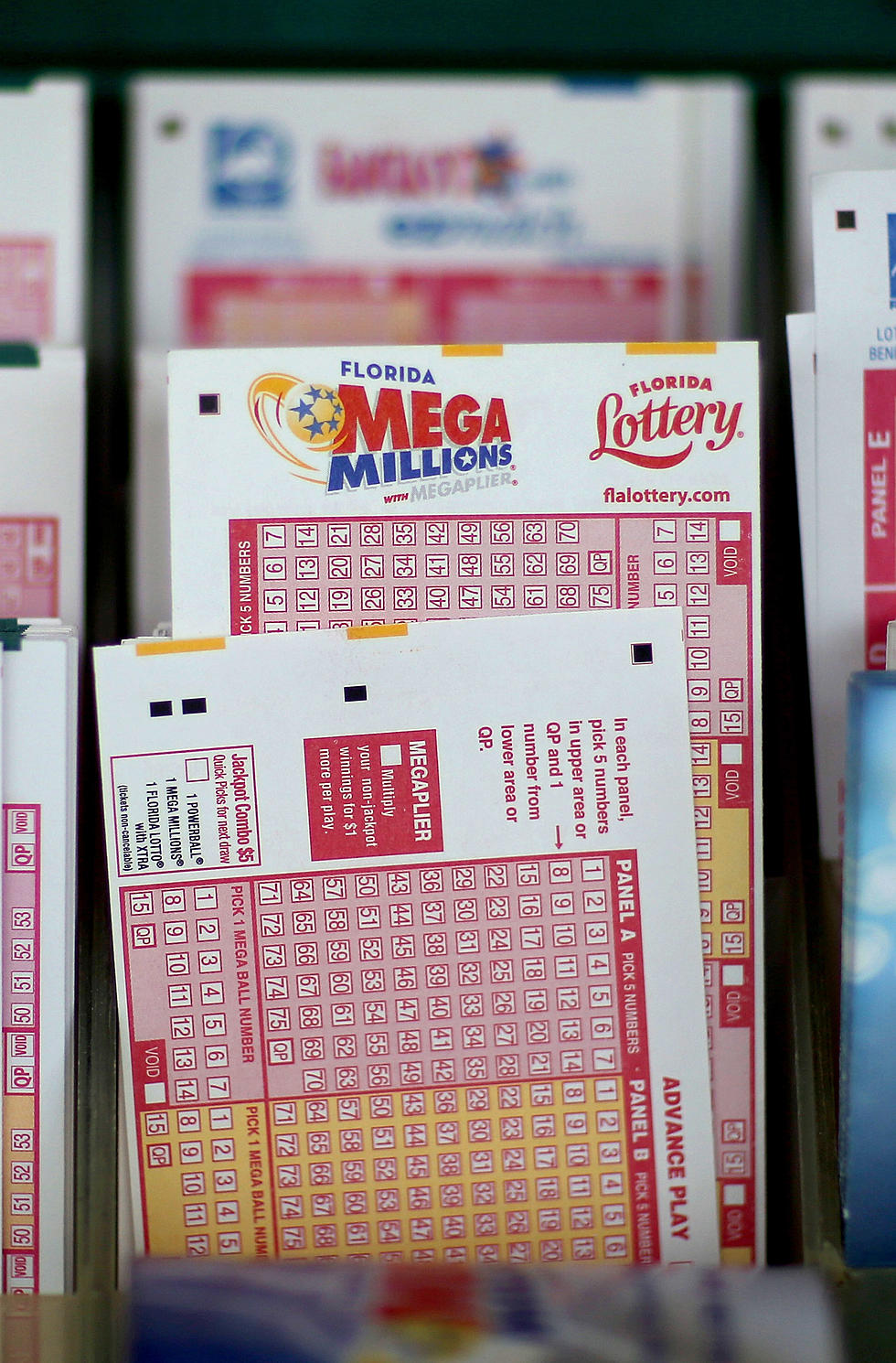 Is Friday the 13th a Lucky Day for Mega Millions Drawings? Yes!
Joe Raedle, Getty Images
With the Mega Millions drawing being held on Friday the 13th. The question becomes is this an unlucky day for Mega Millions? The answer is no! According to Mega Millions officials, there have been a total of 6 winning Mega Millions Jackpots drawn on Friday the 13th, previously.  There's a chance for another this Friday 1/13/23, and it's a big one! After no ticket matched all six numbers drawn Tuesday night – the white balls 7, 13, 14, 15, and 18, plus the gold Mega Ball 9 – a gigantic prize of $1.35 billion ($707.9 million cash) is estimated for Friday, January 13. If won at that amount, it would be the second-largest jackpot in Mega Millions history!
Amount Date Winning Tickets
$1.537 billion 10/23/2018 1-SC
$1.350 billion (est) 1/13/2023?
$1.337 billion 7/29/2022 1-IL
$1.050 billion 1/22/2021 1-MI
$656 million 3/30/2012 3-IL, KS, MD
$648 million 12/17/2013 2-CA, GA
$543 million 7/24/2018 1-CA
$536 million 7/8/2016 1-IN
$533 million 3/30/2018 1-NJ
$522 million 6/7/2019 1-CA
Let's take a look at some fun odds things that are more likely to happen to you than winning Mega Millions. Just to have some fun, your odds of getting struck by lightning while drowning are higher than winning the Mega Millions jackpot:1-183 million. Good luck and play responsibly.  
PHOTOS: THINGS THAT ARE MORE LIKELY TO HAPPEN THAN WINNING MEGA MILLIONS
 Mega Millions drawings are held Tuesday and Friday at 11 p.m. Five balls are drawn from a set of balls numbered 1 through 70; the Mega ball is drawn from a set of balls numbered 1 through 25. Mega Millions is played in 44 states including Texas, plus the District of Columbia and the Virgin Islands. Tickets cost $2 each.
More From KLUB Tejano 106.9