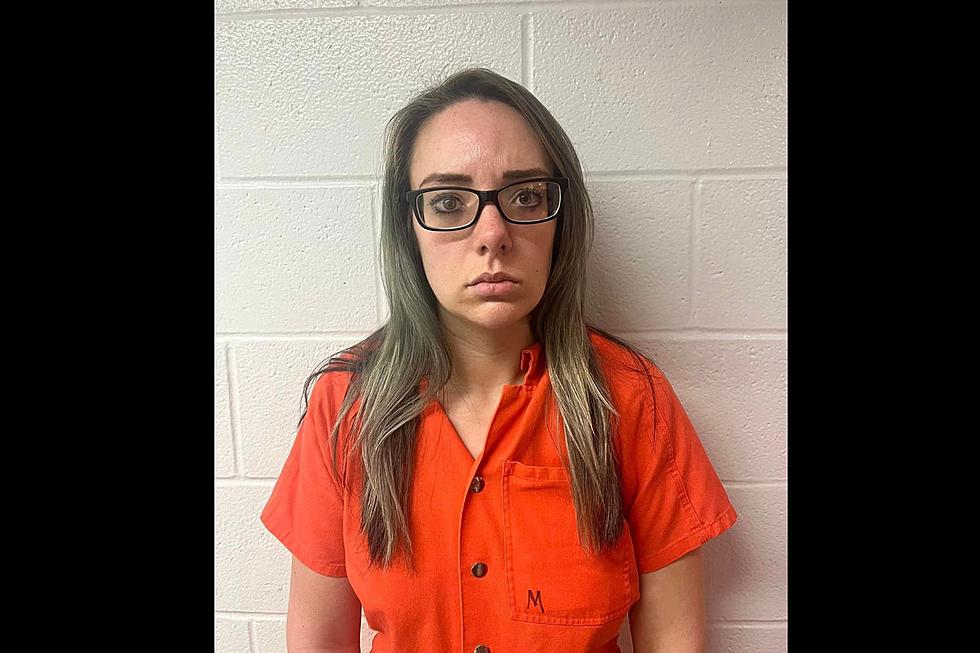 S. TX Woman Caught Smuggling Woman and Child in Trunk
Zavala County Sheriff's Department Facebook
A traffic stop on Saturday night led to the arrest of a South Texas woman in Zavala Country near La Pryor, Texas. According to KSAT12, this was a traffic stop that led to the discovery. After further investigation, a deputy asked her to open her vehicle's trunk. That's when they found a woman and a child inside. According to the authorities, the driver, who hasn't been identified, is charged with smuggling of persons likelihood of SBI and smuggling persons under 18 years of age. Authorities have since impounded the vehicle, and the woman and child are in the custody of border patrol.
---
---
The Transportation of Security Administration has just recently released its list of the top 10 catches!  Who thought of some of these ideas I mean, I am scared to accidentally take a little bottle of liquid of over 3.4 ounces.  Here is the list of the strangest and some dangerous finds. Some guy in Houston really tried to sneak a meth burrito in his carry-on. SCROLL THE GALLERY!
BULLETS IN DEODORANT FROM THE ATLANTIC CITY INTERNATIONAL 
THIS PISTOL WAS FOUND AT NEWARK LIBERTY INTERNATIONAL
THIS METH BURRITO WAS FOUND AT HOUSTON'S HOBBY AIRPORT
THIS FIREARM BUCKLE WAS FOUND AT HONOLULU INTERNATIONAL
A NICE CLEAVER INSIDE LUGGAGE AT HARRISBURG INTERNATIONAL
BEAR-SPRAY AT DESTIN-FORT WALTON BEACH AIRPORT
A MASSIVE MACHETEAND A FEW OTHER THINGS AT REAGAN WASHINGTON NATIONAL
FIREWORKS IN LUGGAGE AT SYRACUSE HANCOCK INTERNATIONAL 
THIS MASSIVE WINE HOLDER FROM SACRAMENTO INTERNATIONAL
THIS MASSIVE CHAINSAW FOUND AT NEW ORLEANS INTERNATIONAL
WEIRDEST DRUG BUST AT THE TEXAS BORDER
In Your Words What Downtown Needs Next
Inside Amazon: A Detailed History of America's Biggest Online Retailer
Stacker
compiled a list of key moments in Amazon's history and its current business from a variety of sources. Here's a look at the events that turned an online bookstore into a global conglomerate and a self-made entrepreneur into the world's second-richest man.
More From KLUB Tejano 106.9