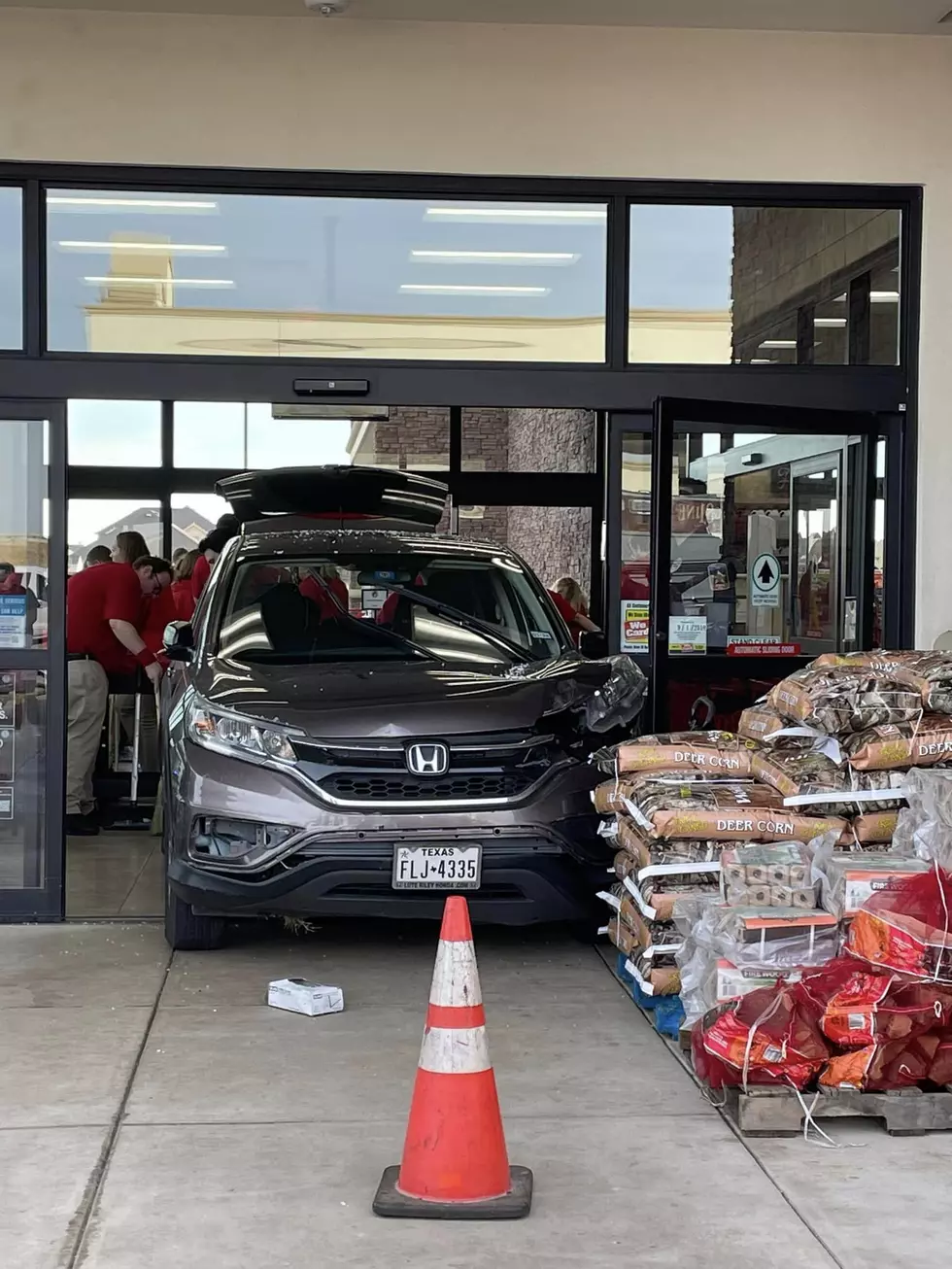 Stolen Vehicle Drives Into North Texas Buc-ee's
Royce City Police Department
If you are from the Crossroads, you know we have our fair share of car into building crashes. This one did not happen in Victoria! Let's us start out by saying that no one was injured. As reported by CBS-DFW, one person is in custody after driving a stolen car into a Buc-ee's in Royse City Sunday afternoon, officials said. See the Facebook post below.
This happened on New Years Day in Rockwall when deputies were in pursuit of a stolen vehicle on I-30 that exited at FM 2642. Police stated that the suspect drove into the convenience store's parking lot and then drove into the east side entrance. No one was injured in the crash and the driver was taken into custody, police said. They have not  been identified at this time.
---
---
LARGEST EVER BUC-EE'S IS BEING CONSTRUCTED IN LULING:
So how big will this historic Buc'ees be in Luling?
We are talking 75,000 square feet.
To put that into perspective, it would take 5 of our Victoria Community Center domes to fill the space in this single Buc'ees! Yep, our Victoria Community Center dome is just a little over 12,000 square feet.
Want another comparison? Check this out!
The new Buc-ee's will be bigger than the livable square footage of the White House! Check this out... the White House's livable floor space is only 55,000 square feet!
The biggest Buc-ee's in the country will feature 120 fueling stations and will employ 200+ employees. Just in case  you didn't know, Luling was also the first-ever Buc-ee's ever built.
LOOK: 15 Unconventional Christmas Albums From the Past 50 Years
More From KLUB Tejano 106.9