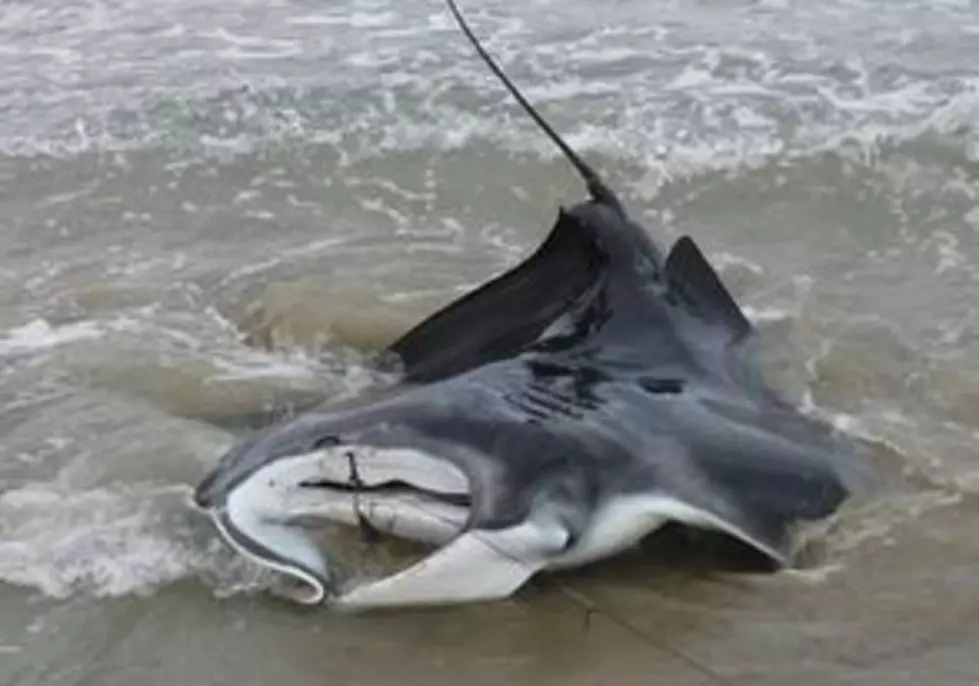 VIDEO: Father and Son Reel in 600 Pound Manta Ray in Padre Island
My SA Twitter
I guess you would call this a fishing story.  A father and son headed to Padre Island over the weekend to compete in a 'Sharkathon' fishing tournament.  As reported by my sanantonio.com, the dad and son headed to the beach to compete. Daniel Arispe, who's from Corpus Christi and has been fishing all his life, used a skipjack for his bait, kayaked about 200 yards out, and dropped the line for his son Jeremiah.
Nearly 30 minutes later, the reel took off, Arispe said. That's when his son jumped up and grabbed the line to reel in what they thought was a shark. Due to how hard the fish was fighting, Arispe said he believed it was a 12-foot shark. He said his son fought with the fish for 45 minutes before Arispe saw the massive guy jump out of the ocean. That's when he realized it was a manta ray. Check out the massive creature in the videos below...
---
---
The Manta Ray that was reeled in ended up being 9 feet from wing tip to wing tip and weighed about 600 pounds. Arispe said his son was excited, adding how he said he didn't know whether to be proud or disappointed that it wasn't a catch that could win Sharkathon.
More From KLUB Tejano 106.9