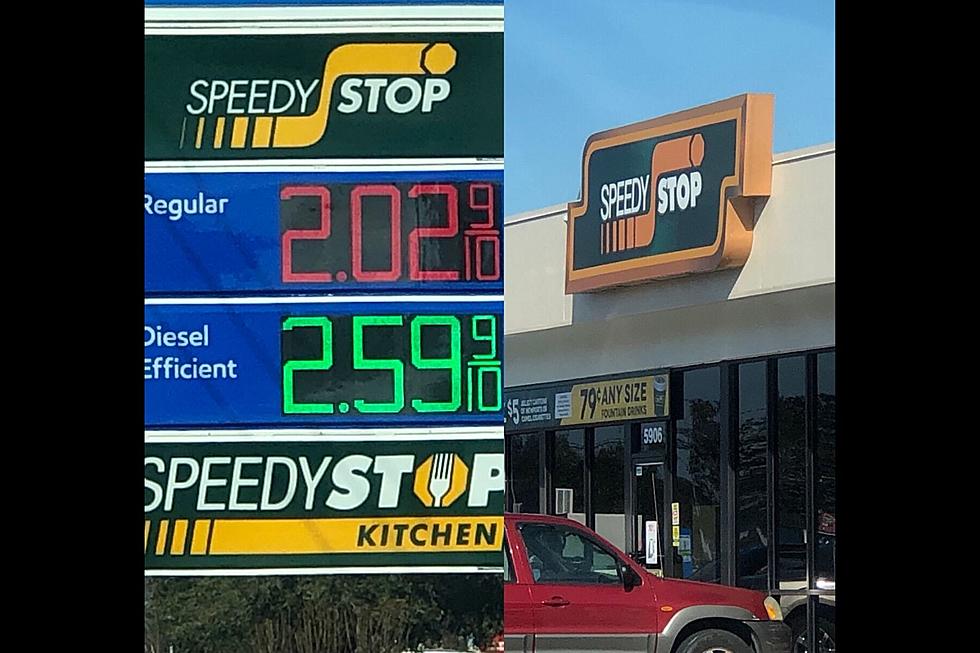 Get Fuel Discounts This Thursday With KLUB 1069
W Adams TSM
Just for being one of our awesome KLUB 1069 listeners we want to tell you about a special chance to save some money on a tank of gas this Thursday at the new Speedy Stop #30 in Victoria!
This Thursday KLUB Classic Rock 1069 will be live at Speedy Stop from 4 P.M. to 6 P.M at 5906 N Navarro. Charlie will get ya home with some great prices on cold beer and a chance to fill up on fuel discounts while we are on location. In fact, there will be chances to save on gas at different times all day.
The Grand Opening of the new locations gives residents in Victoria a chance to find bean-to-cup fresh coffee (any size) for just .99 cents, the Speedy Stop kitchen with drive-thru service, and a chance to take advantage of a fuel discount. Charlie will tell you more live on location.
There's plenty of perks for shopping at a Speedy Stop:
Bean-to-Cup coffee-Fresh Cup every time
Drive-Thru Window for Speedy Stop Kitchen
Breakfast tacos, bowls, and plates
Lunch/Dinner Option for the area.
Any Size Fountain Drinks--$.79
Any Size Coffee/Cappuccino-$.99
Excellent Beer Pricing
Be the first person to show Charlie the KLUB Classic Rock 1069 mobile app on your phone at Speedy Stop and you could walk away with some awesome KLUB Classic Rock swag!
Enter your number to get our free mobile app
More From KLUB Tejano 106.9