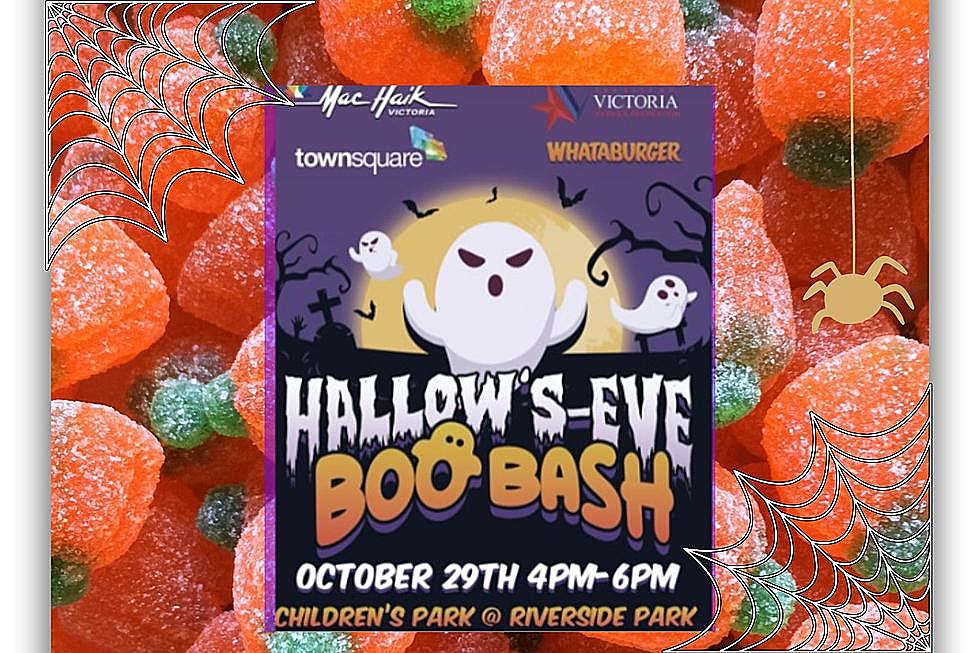 Join Us for our Hallow's Eve Free Family Event October 29th!
TSM
We are so excited to invite you and your family to our 2nd Annual Hallow's Eve Boo Bash event, brought to you by Townsquare Media, Victoria Parks and Recreation, Mac Haik and Whataburger!
Calling ALL local businesses: Here is your chance to support our kids in the community and win prizes while doing it too!
For the last few years, Townsquare Media has partnered with our sponsors in an effort to give children in our community a chance to trick or treat safely while parents get more information about local businesses too.
BOO BABY! 
It's our Hallow's Eve Boo Bash and businesses interested in supporting KIDS IN THE COMMUNITY can join us by buying booths and bringing candy for kids! 
You can text 361.649.1825 or call 361. 573.0777 for more information and to reserve your business booth!
You could win prizes too! How about free advertising???
This year Boo Bash sponsors will be offering businesses the chance to win $500 in free advertising for the spookiest and most decorated booths at Boo Bash!
What's in it fo the kids???
On October 29th you and your entire family are invited to the Children's Park and Riverside Park from 4 to 6pm to celebrate all things Halloween! 
Let your kiddos dress in their costumes and safely visit booths for candy treats.
ALL TREATS AND NO TRICKS! 
Whataburger will be hosting a costume contest for the kids! 
There will be candy, costumes, and tons of fun! 
Crossroads, let's make this the best Halloween event EVER... the more the merrier!
We will see you on October 29th from 4 to 6pm at Riverside Park's Children's Park for our 2nd Annual Hallows Eve Boo Bash! 
Shrunken Head Halloween Punch
More From KLUB Tejano 106.9