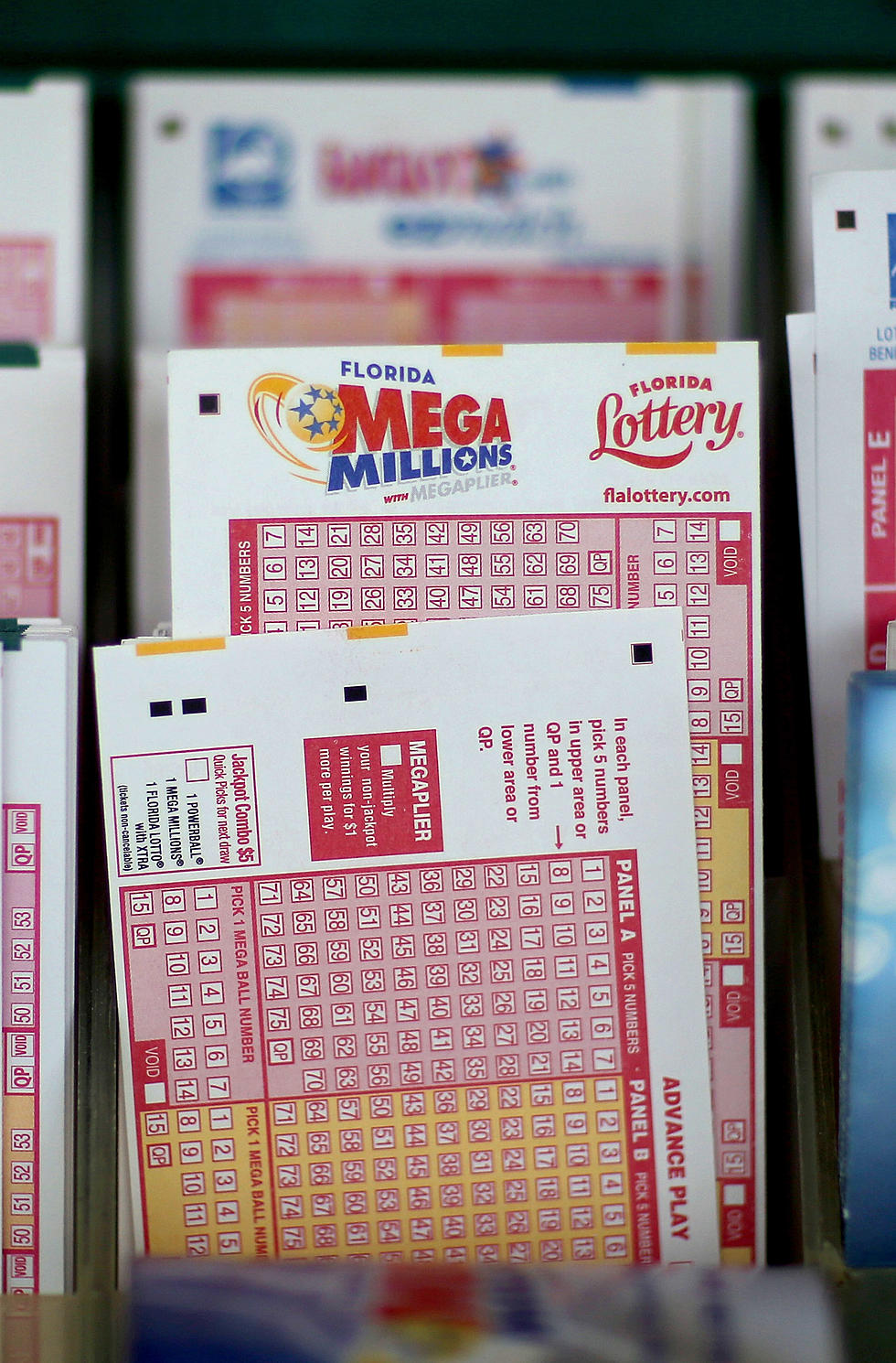 Mega Millions Jackpot Breaks Record for Next Drawing
Joe Raedle, Getty Images
The Mega Millions jackpot continues its upward march through the month of August, with an estimated prize of $1.58 billion ($783.3 million cash) on tap for the next drawing on Tuesday, August 9th. If won, at that level, It will be the largest Mega Millions Jackpot ever!  The last Mega Millions jackpot was won back on April 18th, almost 4 months ago!
It was almost exactly one year ago when the jackpot reached similar heights, ultimately winning at $1.337 billion on July 29, 2022. That was the third time Mega Millions awarded a prize greater than $1 billion; there have now been four winning jackpots of $1 billion or more.
PEOPLE ARE STILL WINNING MILLIONS:
While this jackpot run has produced significant revenues for good causes and for the lottery retailers that sell the game, it has also produced tens of millions of winning tickets for players. In the 31 drawings since the last jackpot was won in New York on April 18, there have been more than 36.6 million winning tickets at all non-jackpot prize levels, ranging from $2 up to $5 million.
These include 62 second-tier prizes of $1 million or more, won in 27 different jurisdictions from coast to coast: Arizona, California, Florida, Georgia, Idaho, Illinois, Indiana, Iowa, Louisiana, Maryland, Massachusetts, Michigan, Missouri, Nebraska, New Jersey, New Mexico, New York, North Carolina, Ohio, Oklahoma, Pennsylvania, Rhode Island, South Carolina, South Dakota, Tennessee, Texas, and Wisconsin.
BIGGEST MEGA MILLIONS JACKPOTS:
$1.580 billion CURRENT DRAWING 8/8/2023
$1.537 billion 10/23/2018
$1.348 billion 1/13/2023
$1.337 billion 7/29/2022
$1.050 billion 1/22/2021
$656 million 3/30/2012
$648 million 12/17/2013
$543 million 7/24/2018
$536 million 7/8/2016
$533 million 3/30/2018
Play Mega Millions and Texas Lottery responsibly.
LOOK: What are the odds that these 50 totally random events will happen to you?
Stacker
took the guesswork out of 50 random events to determine just how likely they are to actually happen. They sourced their information from government statistics, scientific articles, and other primary documents. Keep reading to find out why expectant parents shouldn't count on due dates -- and why you should be more worried about dying on your birthday than living to 100 years old.
More From KLUB Tejano 106.9