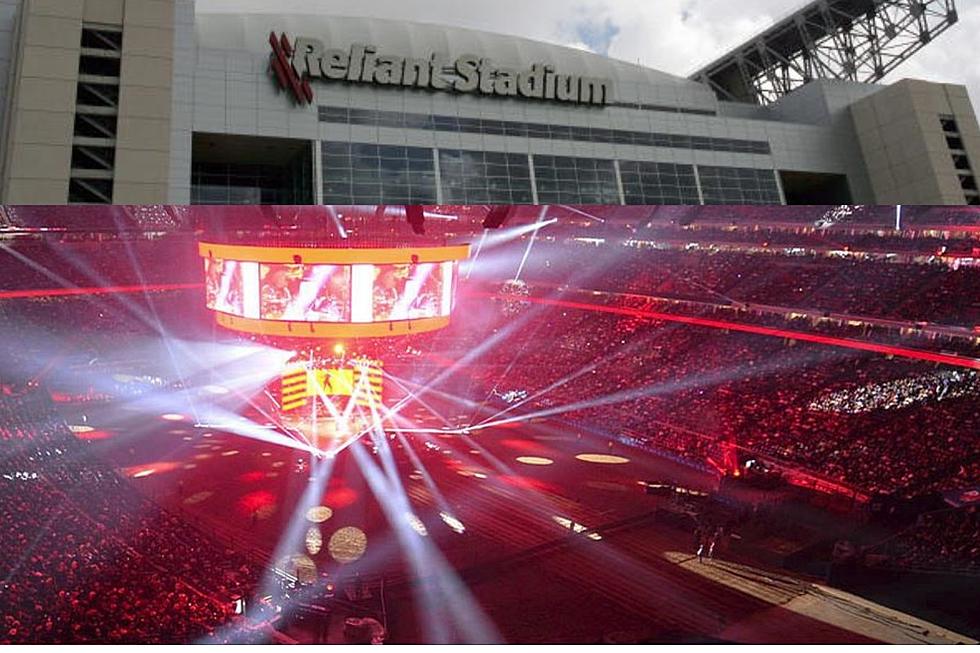 RODEO HOUSTON: When "Go Tejano Day" Actually Represented Tejano Music
Top: Ronald Martinez Getty images Bottom: Rodeo Houston Facebook
As I was waiting for the Rodeo Houston lineup this year. Just like every year, I keep the hope that 'Go Tejano Day' will finally return back to its roots and have actual Tejano music represented on that day.  Once again, that did not happen.  This year's "Go Tejano Day' performer is La Feria de Ojinga. While the group is absolutely super talented and has a great Norteno sound, it's not the true Tejano sound that I and many of us feel should represent Tejanos in Texas.
Back in the '90s, I remember I couldn't wait for the Rodeo Houston Entertainment lineup and especially, Go Tejano Day!  Rodeo Houston's 'Go Tejano Day' has a much different feel. For instance, the past six years GTD performers or as follows: Los Tucanes de Tijuana, Los Tigres del Norte, Calibre 50, El Banda Recodo and Siggno, Los Huracanes del Norte, and Banda Los Recoditos.
While names on the above list are extremely talented artists and are at the top of their game in their respective genres.  However, they are not considered Tejano artists and don't represent the True Tejano sound. Now some will say that 'Go Tejano Day' simply means Go Texas Day in Spanish. If that was the case, why did the early days of GTD bring True Tejano artists and not now? Bring Tejano music back to Go Tejano Day at Rodeo Houston or change the name to 'Go Norteno Day. Just my opinion.
SOME OF THE EPIC SHOWS OF GO TEJANO DAY AT RODEO HOUSTON OF THE 90S and 2000s
Roberto Pulido Y Los Classicos in 1990
Joe Lopez, Jimmy Gonzales Y Grupo Mazz performed in 1991.
La Diferenzia and La Mafia back in 1996. La Mafia also performed in 1992 and 1998 at Rodeo Houston. Oscar from La Mafia has some strong feelings about this topic.
Limite in 1997: The group was a little Norteno at the time, however, they were hitting hard on Tejano radio.
David Lee Garza Reunion in 1999 and it was epic! The show featured DLG, Emilio, Jay, Ram, and Oscar G and we can't forget about David Lee's father, Papa Tony. Marcos Orosco close out the night as the lead singer before all the lead singers came together for the finale.  This might be one of the most epic Tejano shows ever!
Kumbia Kings in 2000 and 20002
Jimmy Gonzales Y Grupo Mazz performed in 2001
Los Tres Amigos: Little Joe, Ruben Ramos, and Roberto Pulido in 2003
Jay Perez in 2006
Of course, we can't forget about Selena Y Los Dinos Rodeo's performances! 
Check Out Top Ten Tiniest Texas Towns You'll Miss If You Blink
More From KLUB Tejano 106.9