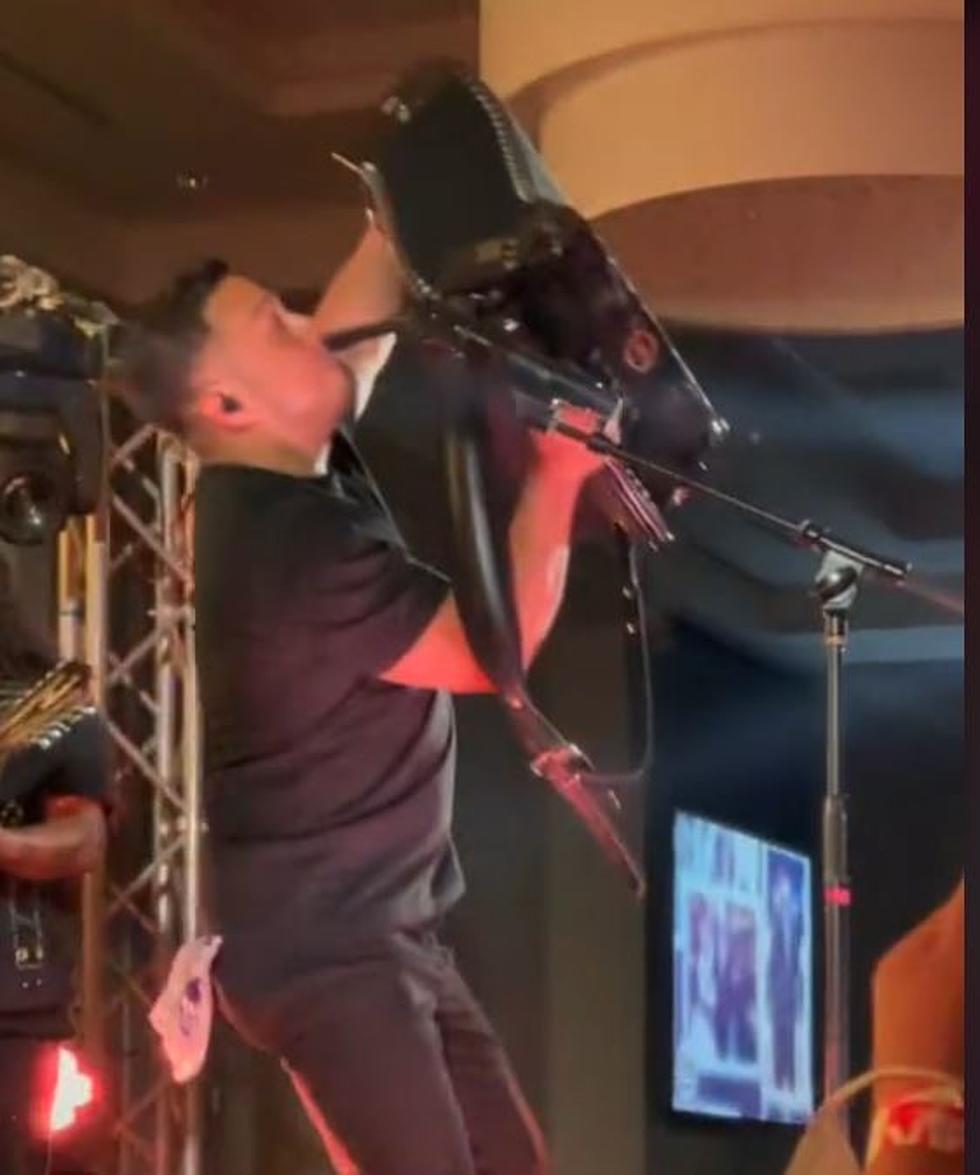 VIDEO: Siggno's Jesse Turner Channels His Inner Albert Zamora
cecilianevarezr71 TikTok
One of the things I love about being on TikTok is finding so many Tejano videos that just randomly pop up. This video just popped up on my feed last night, showing Jesse Turner jamming on stage during a private event. In the video you see the band start the Tejano classic 'Prieta Casada.'  That is where his inner Albert Zamora takes over.   He pretty much nails every move on stage. Check out the TikTok video below. Grupo Siggno's latest single 'Te Quise Olvidar' is currently on heavy rotation on the all-new KLUB-Tejano 106.9. If you are on TikTok you never know what kind of awesome Tejano content will show up. KLUB Tejano 106.9 TikTok will be lifting off soon be sure you follow us on all social platforms.
---
---
If you were a fan of Albert Zamora during this time period, you probably saw this sequence many times at Roberto's Cocktails. These were the days of the most epic AZ lineup featuring Milo Rivas on Bajo, Manuel Ponce on bass, and Steve Perez on drums. It was absolute fire. Just in case you forgot what that lineup looks like, take a look. Currently, Albert Zamora currently has moved his band forward to the 'next-generation.' his kids. The new generation is Albert Zamora Y El Proyecto Zamora feauting his kids.  Albert's daughter  Lyric is on vocals while his son Albert Zamora Jr. is on bass.
Be sure you download our station App today!
.
50 Famous Brands That No Longer Exist
More From KLUB Tejano 106.9