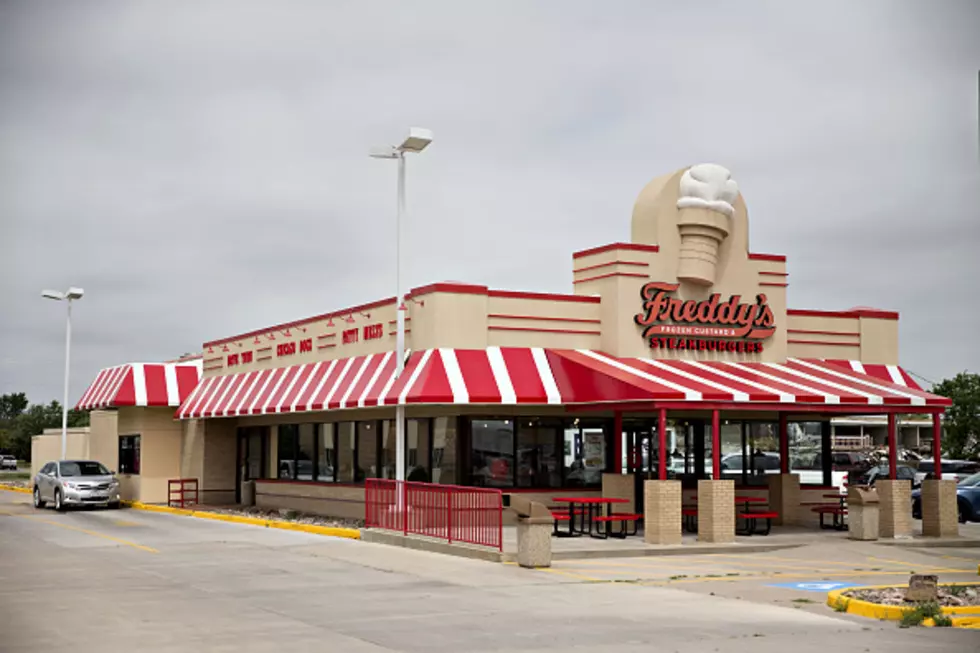 Freddy's Steakburgers is Coming to the South Side of Victoria
Bloomberg via Getty Images
Last year, we learned that Freddy's Frozen Custard and Steakburgers were coming to Victoria, Calhoun, and Aransas County. Now, we know where the Victoria location will be. This will be another business that will continue development on the Southside of Victoria. Some of you have noticed the construction at the old Victoria Dodge location on Houston, Highway.
That will be the new location of the New Freddy's Frozen Custard and Steakburgers, 2111 Houston Highway. Located between the Burger King and Grace Funeral Home on Houston Highway. The construction permit for the new Freddy's was issued by the City of Victoria in May of 2023. According to the permit, the new restaurant will be 6,894 square feet.
Let me start out by saying Freddy's is currently one of my go-to fast food spots when I am out of town. Freddy's Steakburgers smash burgers are absolutely fantastic!  Let's not forget about the cheese curds and the chili-cheese fries and of course, the frozen custard. My to-go order is the TRIPLE SMASH burger with chili-cheese fries, don't judge me.
Outlaw Management has also agreed to develop two more stores in the counties of Aransas and Calhoun, click here for information.  So yes! Freddy's is coming to Victoria and Port Lavaca in the near future. I cannot wait for this to happen. Have you ever been to Freddy's during an out-of-town trip?
Also nearing completion, is the Speedy Stop at the corner of Houston Highway and Ben Jordan. The gas pumps have recently been installed and the new store will also feature an onsite liquor store.  Just last year, Chick-fil-A also opened on the Southside. While construction is always booming on the Northside, it's nice to see more development coming to the Southside as well.
Victoria Says Goodbye to Almost 25 Eateries
More From KLUB Tejano 106.9