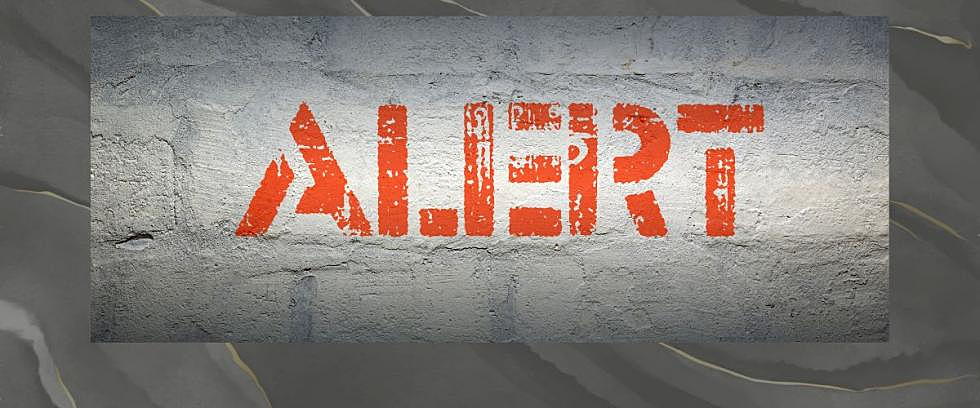 How Victoria's Emergency Alert System Works
I've always wondered when I get a alert on the phone how does it work?  Is there different levels of serious? And, when does the City of Victoria decided to send out an alert... Well, Ashley Strevel is the director of Communications & Public Affairs for the City of Victoria and she explains...
"When trouble arises in Victoria—whether it's something major like a hurricane or something more mundane like an unexpected road closure—our residents rightly expect to be informed about it. But who is in charge of sending these messages? And what does it mean if you don't get a message, but someone you know does?
Depending on the situation, that text message or push alert could come from a local, state or national agency. Although the City is just one of many agencies that send alerts, we do want to keep our residents informed about all of the types of alerts that they might receive.
One of the best-known emergency alerts is, of course, the Amber Alert. That alarm sound letting you know that a child is missing is a type of Wireless Emergency Alert (WEA)—one that goes out to all smartphone users with no need to opt in. However, smartphone users must have emergency and public safety alerts toggled on within the phone's notification settings. WEAs also include certain types of weather alerts sent by the National Weather Service.
In general, only state and federal agencies are allowed to send WEAs, which use FEMA's communications infrastructure. The City is not allowed to send these types of mass alerts. Furthermore, WEAs are strictly regulated by the Federal Communications Commission and can only be used to communicate imminent threats to life/property or similarly serious situations.
It's also important to note that WEAs use geolocation to send messages to specific areas. For example, instead of sending a weather warning to everyone in Victoria County, the National Weather Service will send a warning only to the part of the county that is in immediate danger.
So, what types of alerts are local authorities allowed to send? The Victoria City/County Office of Emergency Management operates an Emergency Notification System known as CodeRED that sends alerts to residents who have signed up to receive them. The Office of Emergency Management doesn't duplicate alerts that are already covered by WEAs, but they do send out important information about local emergencies and hazards when deemed necessary for measures of life safety.
Unlike the WEA system, residents do need to voluntarily opt in to receive CodeRED alerts. To sign up to receive alerts on a cellphone or landline, text ALERTVICTORIA to 99411 or visit www.victoriatx.gov/oem and click on "Emergency Notification System."
Lastly, the City of Victoria uses our Notify Me system to inform residents about situations that might require some type of awareness or action. Residents can sign up to receive email and/or text alerts about one or more of the following:
·         Road Closures: notices about closures, delays and construction to help residents plan their routes
·         Water Alerts: notices about drought restrictions and boil-water advisories
·         Weather Alerts: flash flood advisories, freeze forecasts and others that might require residents to prepare or take action
To sign up, visit www.victoriatx/gov and click on "Notify Me."
The City also shares pressing information on our social media channels, such as Facebook, Twitter, and/or Nextdoor. This allows us to take advantage of the large audiences that we have on those platforms to reach residents who aren't signed up for our text alerts; plus, we can use Facebook's Local Alert feature to make sure we reach all of our followers. We also send alerts to our local media outlets so that they can share this critical information with their audiences as well.
To learn more about how the City connects with residents and to start receiving information from Notify Me, our social media channels or any of the other platforms we use, visit www.victoriatx.gov/communications."
11 Completely Sarcastic and Ridiculous Reasons To Be Thankful in the Crossroads
10 Eats Texans Cant Live Without
More From KLUB Tejano 106.9